1 (8 ounce) package

Imitation crab meat

or lobster meat

1 tbsp

Red onion

finely chopped

1 tbsp

Green onion

optional
Seafood Sandwich
I love this Seafood Sandwich when I am looking for a quick and easy lunch prep in the summertime. A combination of imitation crab or lobster meat, seasoned with finely chopped onion, mayonnaise, lemon juice and Bay Seasoning, mixed all together and refrigerated, for the fish to absorb the flavors, this recipe is light and scrumptious.
Pair it with a cold ice tea and you'll feel so refreshed. If you like, I sometimes enjoy the filling as a crab or lobster salad on its own, without the bun. Whatever you choose, this makes for the perfect lunch time choice!
To make Seafood Sandwich, you will need the following ingredients: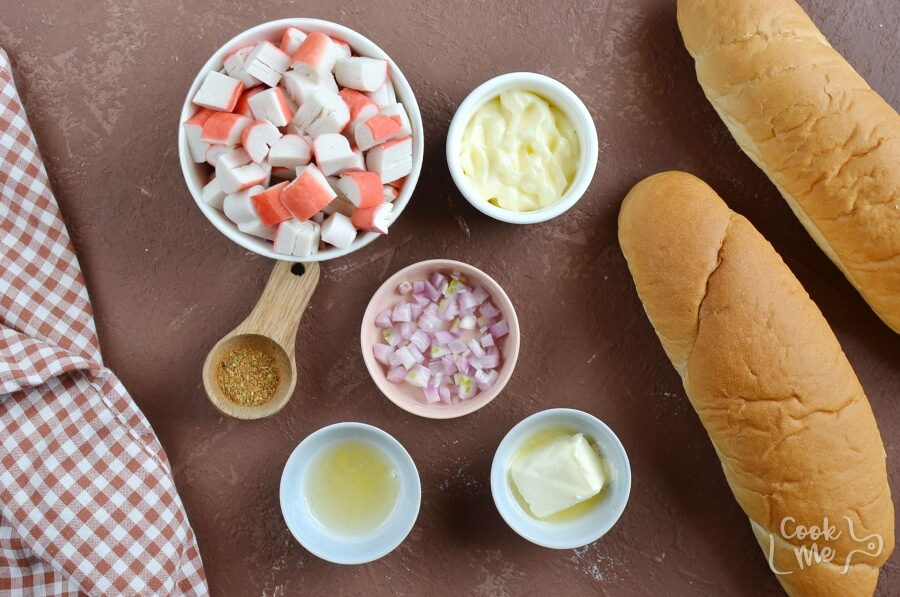 So, how to make Seafood Sandwich?
Steps to make Seafood Sandwich
Combine the ingredients for filling

2

Cover and refrigerate

30

Prepare buns

10

Fill the buns

2

Serve