For the Starter Sponge:

½ cup

Water

warm (between 105-110 °F)

For the Dough:

¾ cup

Water

warm (105-110 °F)
Easy Homemade Ciabatta Bread
When someone first suggested that I bake my own bread, I thought they were nuts but this Easy Homemade Ciabatta Bread recipe is literally so simple that I would never think about buying store-bought ciabatta again. For a bachelor like myself, I was really proud of how my bread turned out and it was worth every effort. Simple ingredients and step by step instructions below!
To make Easy Homemade Ciabatta Bread, you will need the following ingredients: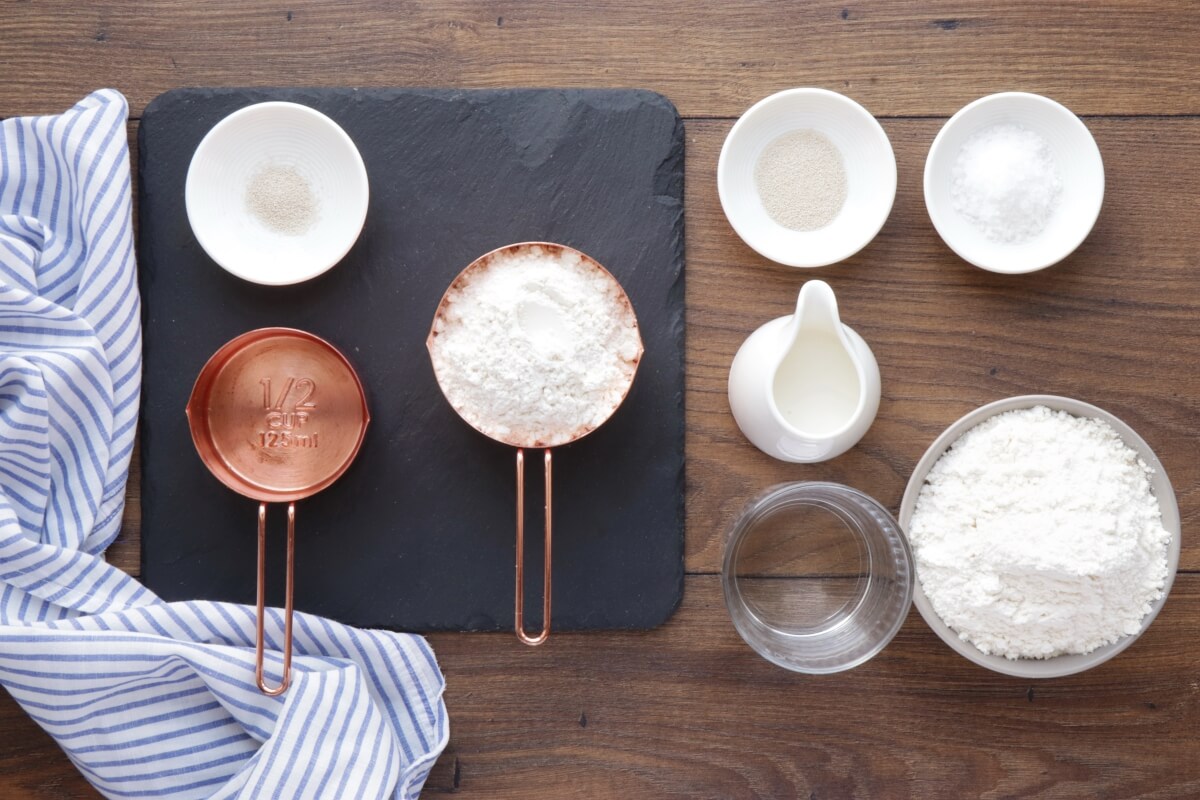 Steps to make Easy Homemade Ciabatta Bread
Prepare sponge starter

12h

Prepare dough

6

In a stand mixer, combine the activated sponge starter with 2 cups of flour, 2 teaspoons of salt, ½ teaspoon of active dry yeast, ¾ cup of warm water and ¼ cup of whole milk. Using a paddle attachment, mix on a low speed for 1 minute and scrape down all excess bits from the sides then increase the speed to medium-low and continue mixing for about 5 minutes until a sticky dough forms.

Knead

10

First rise

1h

First fold

2

Lightly grease a spatula with cooking spray and use it to fold the dough. Begin by gently pulling a ¼ section from the edge over the dough, over itself and into the middle. Rotate the bowl about 90 degrees and fold again. Continue doing this about 6 times with a total of 8 folds and 2 complete turns of the bowl.

Second rise

45

Second fold

2

Third rise

45

Preheat oven

Preheat the oven to 450 °F and place a baking stone on the middle oven rack.

Divide dough

1

Shape loaves

5

Final rise

30

Bake

30

Gently poke the loaves into 10x6-inch rectangle shapes and dust off any excess flour and lightly spray with a bit of water mist. Do not soak. Bake in the preheated oven, on the baking stone, for 5 minutes, then spray again, twice, with water mist. Finally, bake for 25-30 minutes until golden brown and baked in the center.

Serve

Cool on a wire rack for about 30 minutes before slicing and serving.