2 ½ lb

Pork belly

boneless (cut into ½ inch thick slices)
Salt Pork
Salt Pork is so simple to make and often costs less than it does to buy it ready-prepared in store. It requires a piece of pork belly which is cured with a lot of salt and a little bit of sugar. Salt pork is similar to bacon, but it is unsmoked and much fattier.
Before using, rinse off the salt pork slices. Dry them using a paper towel. Cut into cubes or small strips. Cook over low heat until most of the fat is rendered out. Sauté an onion in the rendered fat and you're ready to make a classic corn chowder!
To make Salt Pork, you will need the following ingredients: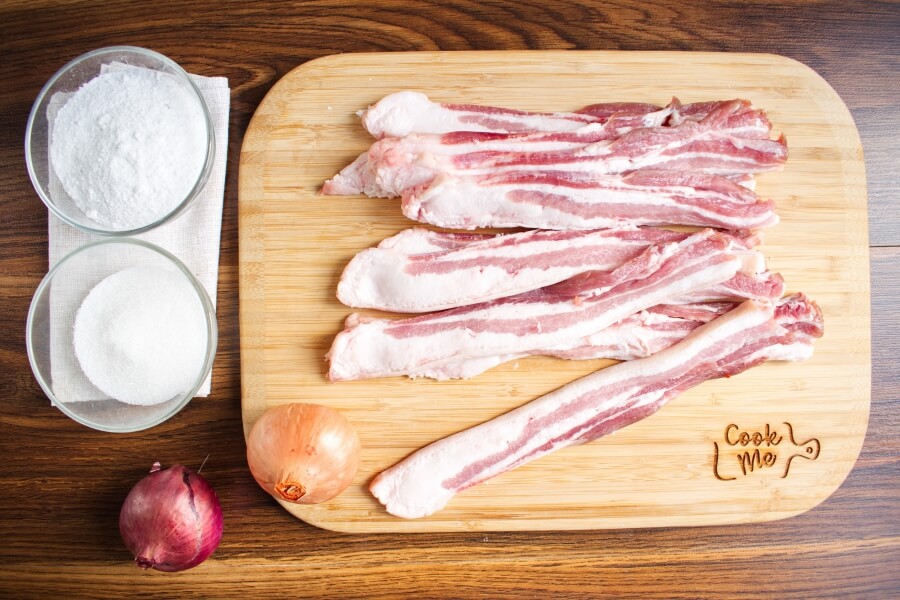 So, how to make Salt Pork?
Steps to make Salt Pork
Make a rub

1

Rub the pork

2

Place rub mixture at bottom of a dish

1

Layer pork belly

5

Cover and chill

48h

Use