20 oz (500 g)

Pork belly

lean, cut into 1-inch cubes

4 cups (960 ml), plus 250 ml

Water

divided

1

Spring onions

cut into 2-inch (5-cm) pieces

3 tbsp

Shaoxing rice wine

For serving:
Chinese-Style Glazed Pork Belly
Discover this amazing Chinese-Style Glazed Pork Belly recipe! It is sweet, salty, flavorful, and perfect. And if you enjoy Asian flavors and love anything with soy sauce, this recipe fills the bill perfectly. Plus, it's easy to make. The recipe yields two hefty servings though you can easily multiply to serve more people.    
First, cut the pork belly into bite-size pieces. Into a pot with boiling water, place the pork along with ginger, spring onions, and garlic and cook for 3-4 minutes. Remove the pork from the pot and pat dry with a paper towel. Next, brown the pork in the oil until browned. Add sugar and once it's melted and caramelized, add light and dark soy sauce and Shaoxing rice wine. Cook, stirring until reduced and thickened. Finally, add water and cook, covered for 45 minutes. Once the sauce is reduced to a very thick glaze and coats the pork, you can serve the pork belly over bowls of steamed rice. Garnish with sliced green onions and enjoy!  
To make this savory Chinese-Style Glazed Pork Belly recipe, you will need the following ingredients: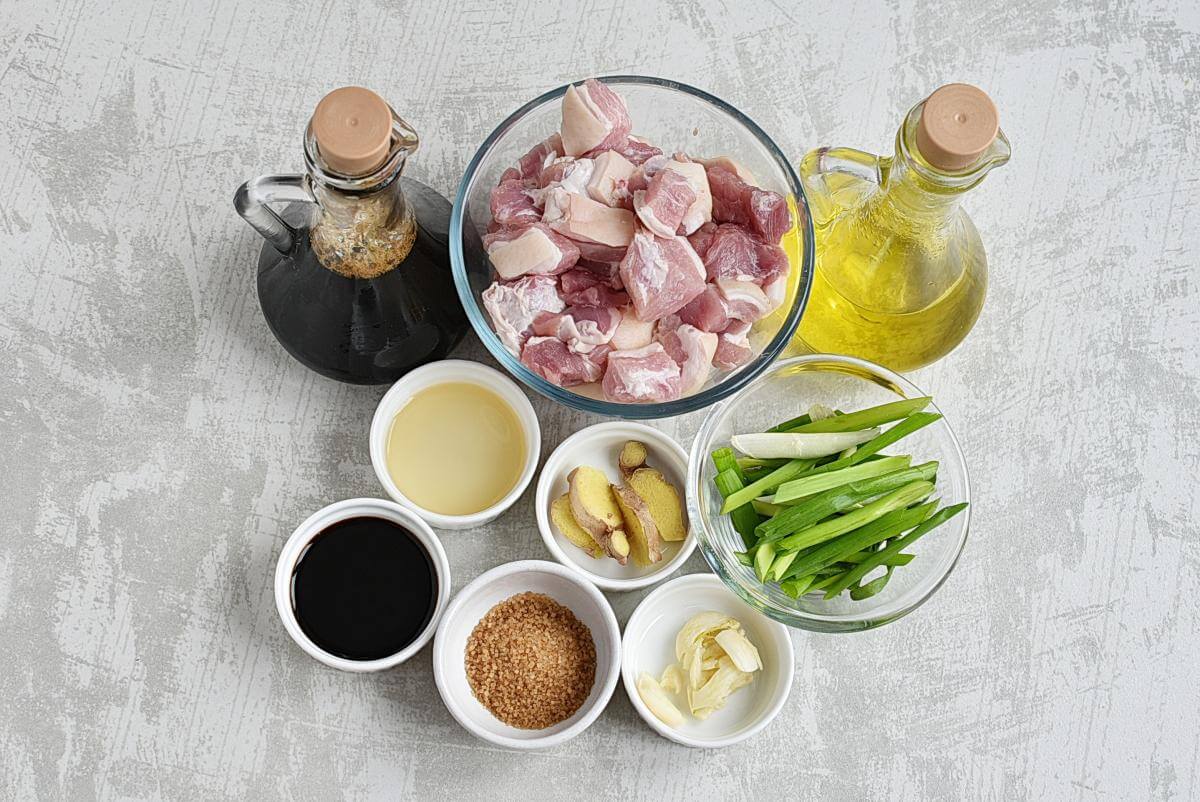 Steps to make Chinese-Style Glazed Pork Belly
Boil pork belly and aromatics

5

Remove pork

2

Brown pork

5

Add sugar

2

Add soy sauce and rice wine

5

Add water

45

Reduce sauce

Serve