Directions
Eggplant with Yogurt and Dill is a recipe I learned from a friend of mine who was shocked when I told her I wasn't the biggest eggplant fan. "You simply haven't found the right recipes yet" she scolded me! And you know what? She was right. She taught me how to make this amazing dish and I haven't looked back since.
Start this by roasting eggplant, shallots, garlic cloves in the oven. Towards the end of the cooking time, add walnuts. To bring this dish together, squeeze the garlic and shallots from their skins. Chop and mix with the eggplant, nuts, yogurt and dill. Season to taste and enjoy!
To make Eggplant with Yogurt and Dill, you will need the following ingredients: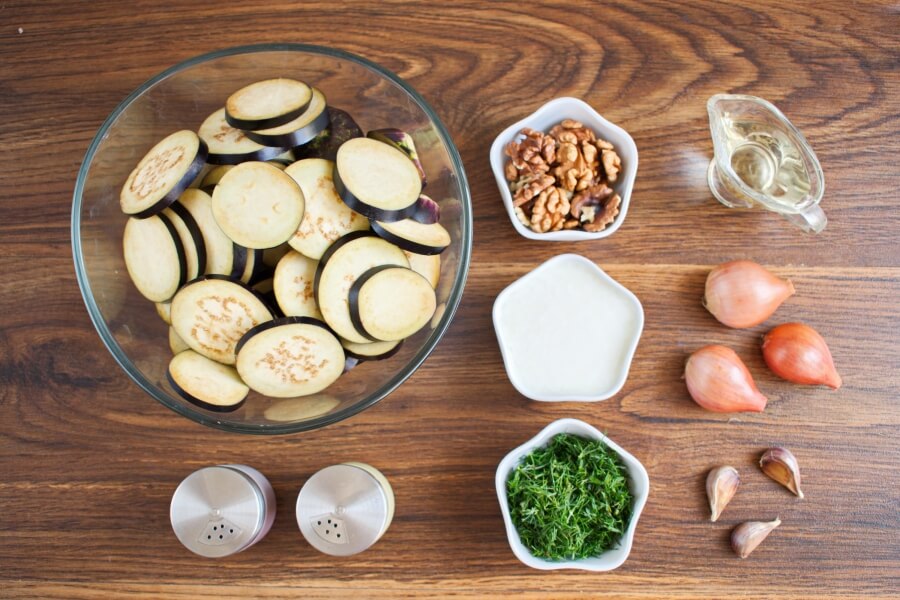 So, how to make Eggplant with Yogurt and Dill?
Steps
Heat the oven

Preheat the oven to 400 °F.

2

Prepare the eggplant

30

Roast

8

Add walnuts

10

Allow to cool

2

Mix all the ingredients together

Serve