For the base:

For the torte filling:
Fresh Rhubarb Torte
Rhubarb fans love the intense tart flavor from this pink ingredient. I absolutely adore it because for me, rhubarb marks springtime and I start dreaming of long the summer days ahead!
Did you know that rhubarb is actually a vegetable, not a fruit? I found that out on a recent trip to the United Kingdom where the first rhubarb of the year is harvested by candlelight! They block out all the light in sheds where the rhubarb is grown so that they produce a sweet and tender stalk. It was there that I tasted this Fresh Rhubarb Torte with custard and ice cream.
To make Fresh Rhubarb Torte, you will need the following ingredients: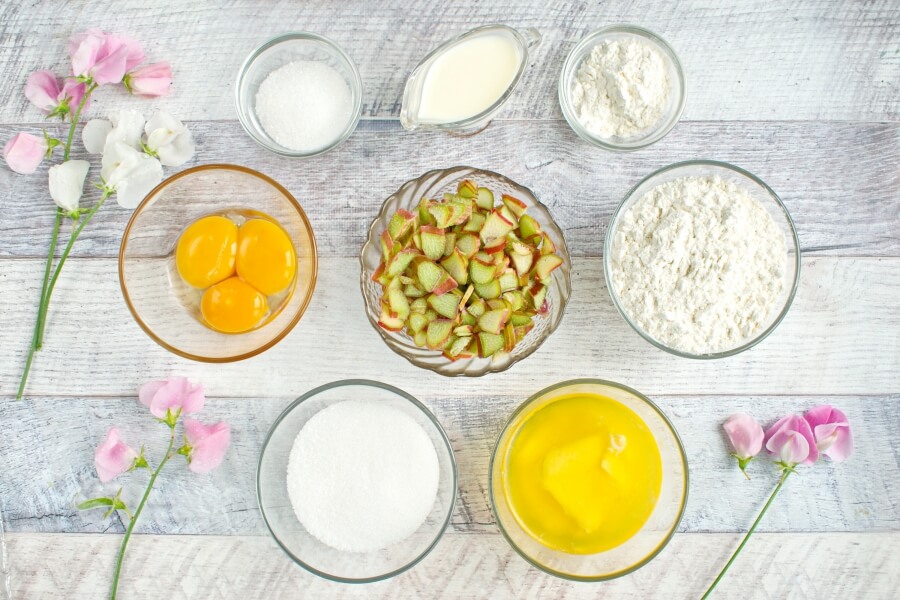 So, how to make Fresh Rhubarb Torte?
Steps to make Fresh Rhubarb Torte
Heat the oven and prepare a pan

Make the base

2

Bake the base

25

Remove from oven

5

Make the rhubarb torte filling

5

Bake

25

Serve