Directions
Can I recommend that you make a batch of this Gooseberry and Ginger Chutney at the end of the summer and then eat it right through the fall? I have one lone gooseberry bush in my garden which produces just enough berries each year for this chutney. Lucky for me! I love to add a bit of ginger and cayenne to this chutney to give a nice hint of heat.
I make this chutney by first cooking the gooseberries until they soften. Then I add onions and vinegar and cook some more before adding the rest of the ingredients and boiling until the mixture thickens. When it cools, I ladle the chutney into jars and store until fall.
To make Gooseberry and Ginger Chutney, you will need the following ingredients: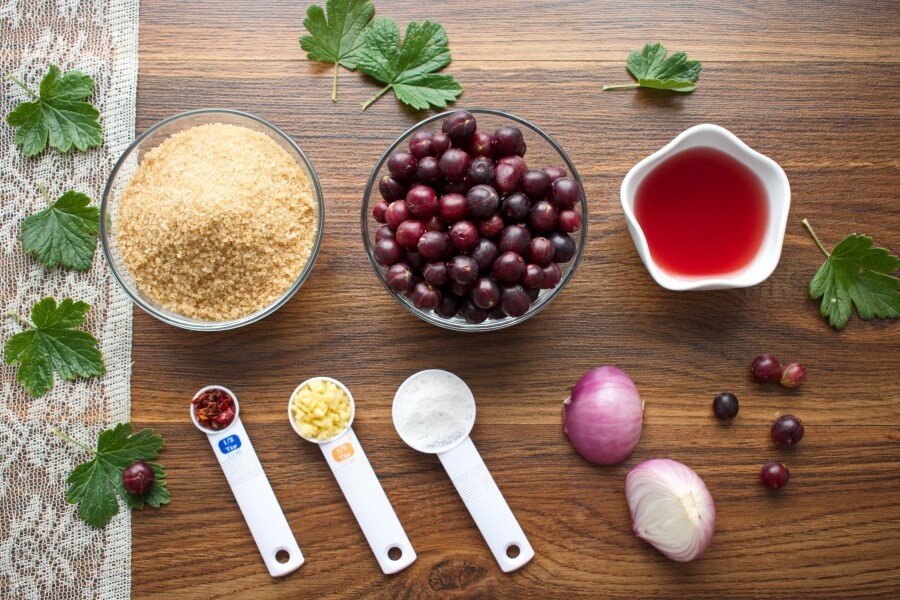 So, how to make Gooseberry and Ginger Chutney?
Steps
| | |
| --- | --- |
| 5 | Cook the gooseberries |
| 10 | Add the onions and vinegar |
| 5 | Add the remaining ingredients and bring to a boil |
| 15-20 | Boil gently |
| 5 | Place the chutney in sterilized jars |
| | Serve |