¼ cup

Lemon juice

fresh (about 1 large lemon's worth)

2 tbsp

Olive oil

plus more for serving

½ cup

Parsley

roughly chopped, loosely packed fresh parsley

¼ cup

Basil

roughly chopped, loosely packed fresh tarragon or basil

2-3 tbsp

Green onion

roughly chopped fresh chives or green onion

1 clove

Garlic

roughly chopped

for garnish:
Green Goddess Hummus
I don't know about you, but I really love the tangy, creamy, and herby flavors of green goddess dressing which is why Green Goddess Hummus is one of my favorite summer recipes. Green goddess combines garlic, mayo and sour cream with fresh herbs that give it its characteristic green color.
To make this hummus, start by blending tahini and lemon juice. Once smooth, add olive oil, parsley, tarragon, chives, chopped garlic and salt. Add the chickpeas and blend until the hummus is thick and smooth. If your hummus is too thick, drizzle in some cold water, until it reaches your desired consistency. Transfer to a small serving bowl. Top with olive oil and some extra chopped herbs. Enjoy!
To make Green Goddess Hummus, you will need the following ingredients: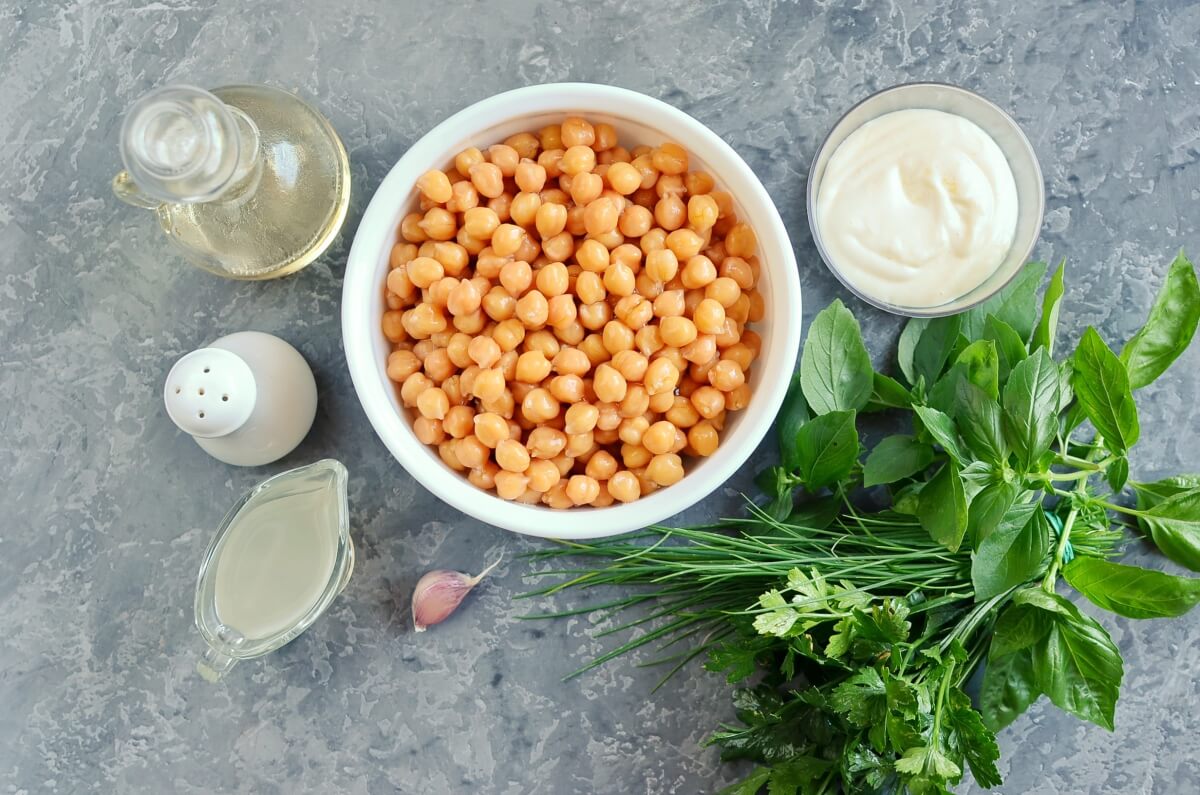 Steps to make Green Goddess Hummus
Mix tahini and lemon juice

2

Add oil, herbs, garlic and salt

1

Add chickpeas

2

Serve