4 tbsp

Lemon juice

from 1 lemon

For cherry tomato topping:
Super Creamy Hummus
Learn to fall in love with hummus with this Super Creamy Hummus recipe. You don't need to peel the chickpeas to get the creamiest hummus you've ever tried. Cooking the canned chickpeas with baking soda gives it a smooth and super creamy texture without fuss. Don't worry, you won't taste any baking soda in the final recipe. A plate of this hummus served with burst cherry tomatoes and toasted bread makes for a perfect vegan-friendly lunch.
You'll need two cans of chickpeas for this recipe. Drain your chickpeas, reserving some of the aquafaba, aka chickpea water. Place the chickpeas into a large pot and cover with water. Add a teaspoon of baking soda and bring to a boil. Cook for 30 minutes, then drain and add to a food processor. Add in the reserved aquafaba, tahini, lemon juice, cumin, and a pinch of salt. Blend for 1 to 2 minutes. While the food processor is on, slowly add the ice cubes. Blend until the hummus is smooth and creamy. Finally, cook the tomatoes with a little olive oil until they burst. Smash them, then add the harissa paste and stir to combine. To serve, spread the hummus in a shallow bowl and top with the tomatoes.
To prepare the Super Creamy Hummus, you will need the following ingredients: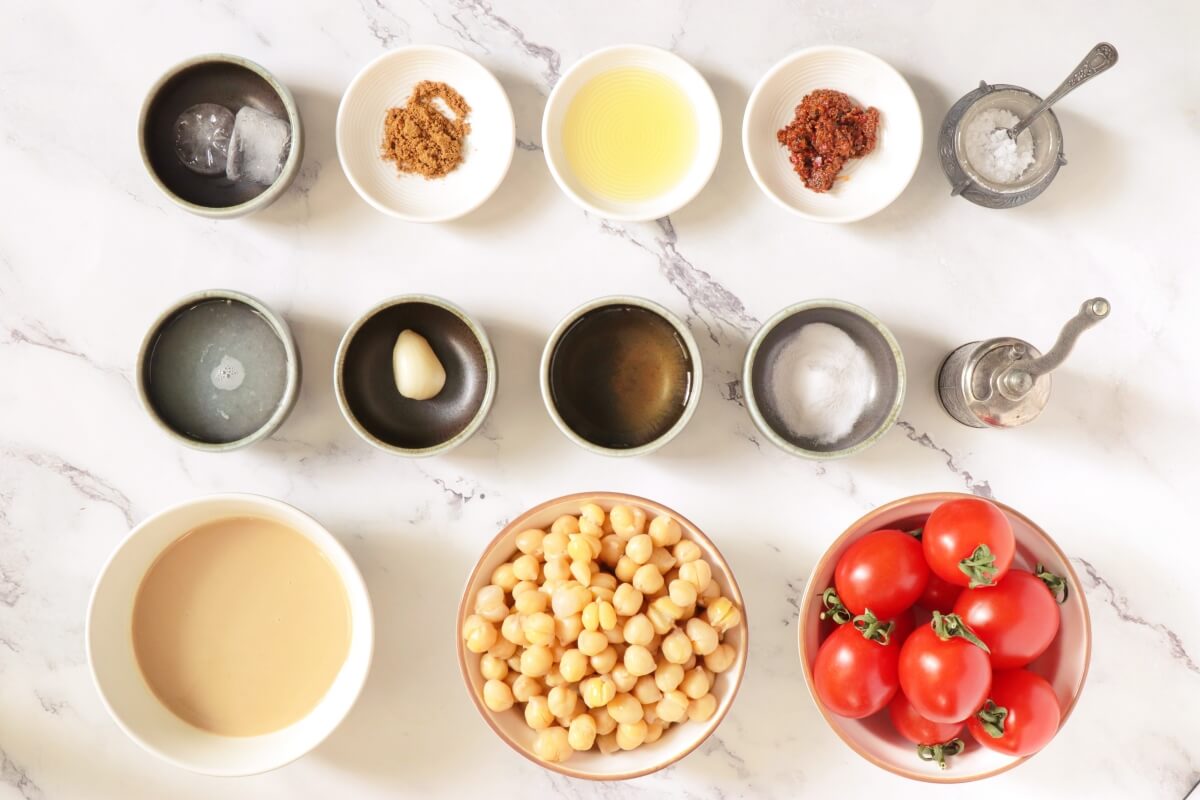 Steps to make Super Creamy Hummus
Cook chickpeas

25

Combine hummus ingredients

1

Blend

3

Cook cherry tomatoes

6

Serve