3-4

Plum

pitted and chopped (fresh or frozen)

1 tbsp

Chia seeds

(optional)

1 tsp

Coconut sugar

(optional, sub with maple syrup or honey)

¼ tsp

Vanilla powder

(optional)
Plum Poppy Seed Oatmeal
Did you know that making your own homemade Plum Poppy Seed Oatmeal was as simple as the recipe below?
A vegan friendly oatmeal made with plums, almond milk, rolled oats, black poppy seeds and coconut sugar, giving you a more wholesome option instead of the usual sugar-packed, store bought boxes.
Pack in your protein and fiber early in your morning and help encourage a more nutritious day! 
To make Plum Poppy Seed Oatmeal, you will need the following ingredients: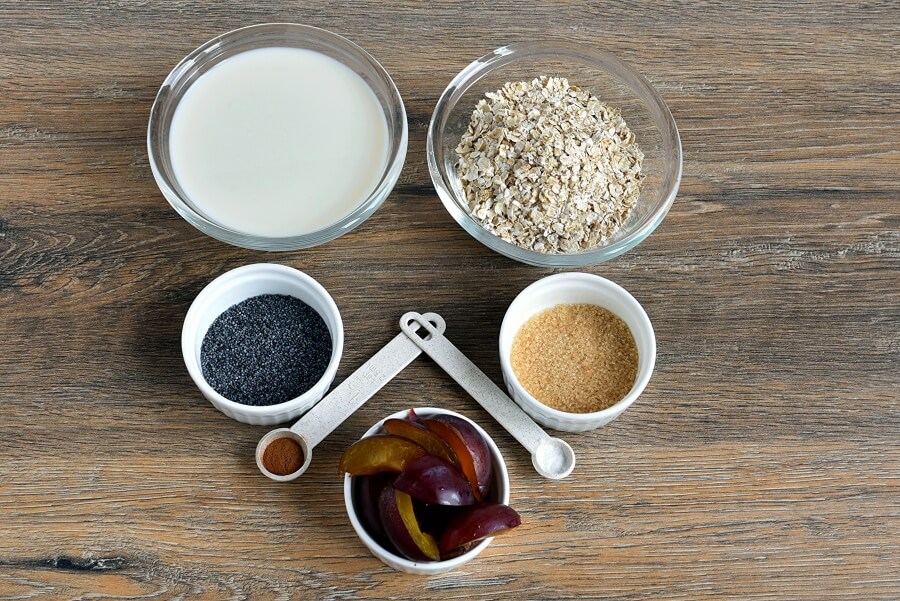 So, how to make Plum Poppy Seed Oatmeal?
Steps to make Plum Poppy Seed Oatmeal
Boil milk mixture

10

Add Chia seeds

1

Add flavor

4

Serve