10 oz (300 g)

Potatoes

boiled with their skin on and chilled

1 (7 oz-185 g)

Can of tuna

in oil, drained, flaked

For coating:
Potato and Tuna Patties
Get hooked on these Potato and Tuna Patties. This is another family-friendly recipe that will please them all! Boiled and roughly mashed potatoes mixed with canned tuna, corn kernels and spring onions then combined together with some egg, bread crumbs, lemon zest, salt and freshly ground pepper.
I then coat the patties again with more bread crumbs to make them extra crispy and delicious. Serve them up with hot French fries and a dollop of ketchup and your family dinner will have no complaints.
To make Potato and Tuna Patties, you will need the following ingredients: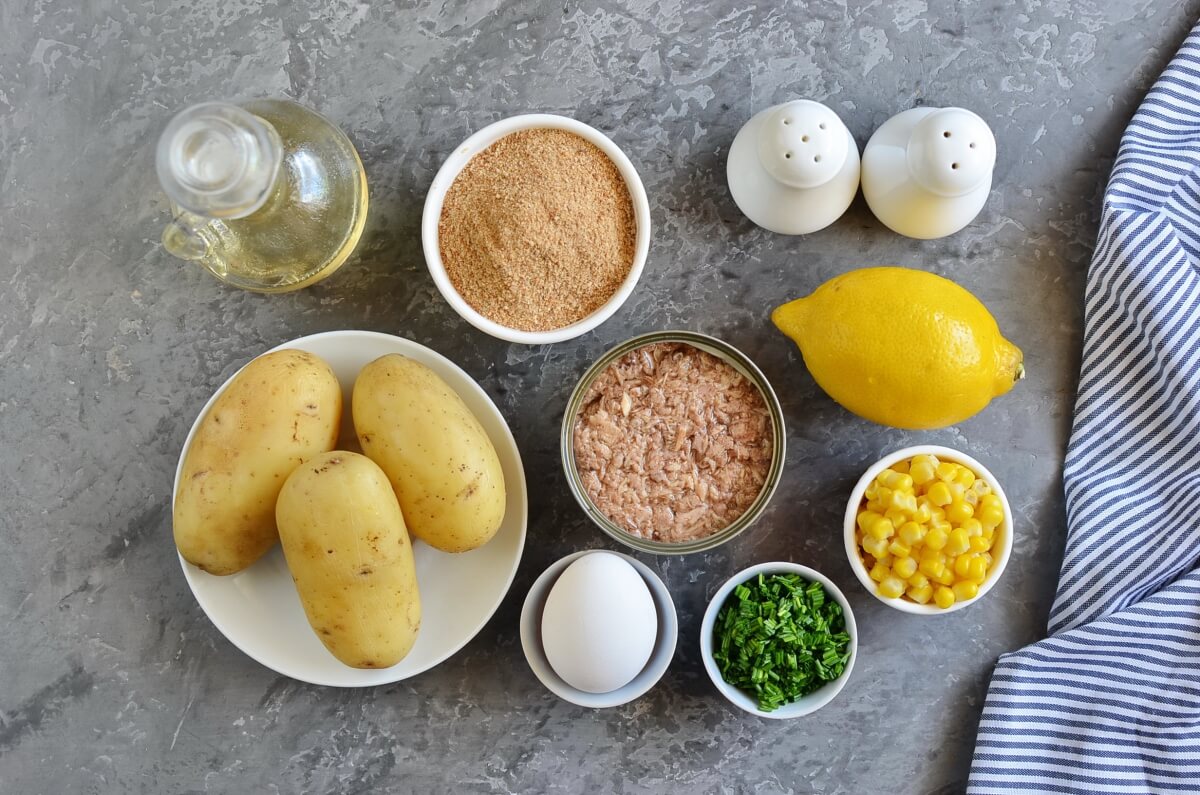 Steps to make Potato and Tuna Patties
Mash potatoes

3

Add tuna

2

Add remaining ingredients

2

Season

1

Form patties

10

Coat patties

10

Cook patties

20

Serve

1