1 cup

Bread and butter pickles

sliced

1 cup

Cherry tomatoes

sliced

¼ cup

Onion

white, chopped

3 tbsp

Sweet pickle relish

2 tbsp

Mustard

Yellow, for serving
Grilled Chicago Dog
I like to use this Grilled Chicago Dog recipe especially for "big people" hot dogs. With toppings of sliced pickles and tomatoes, chopped onions, tangy pickle relish, shredded lettuce and drizzles of yellow mustard over the top of grilled hot dogs, all in a soft potato bun, this collaboration is definitely for a more adventurous palate.
Enjoy these giant gourmet hot dogs with your mates and feel like a kid again!
To make Grilled Chicago Dog, you will need the following ingredients: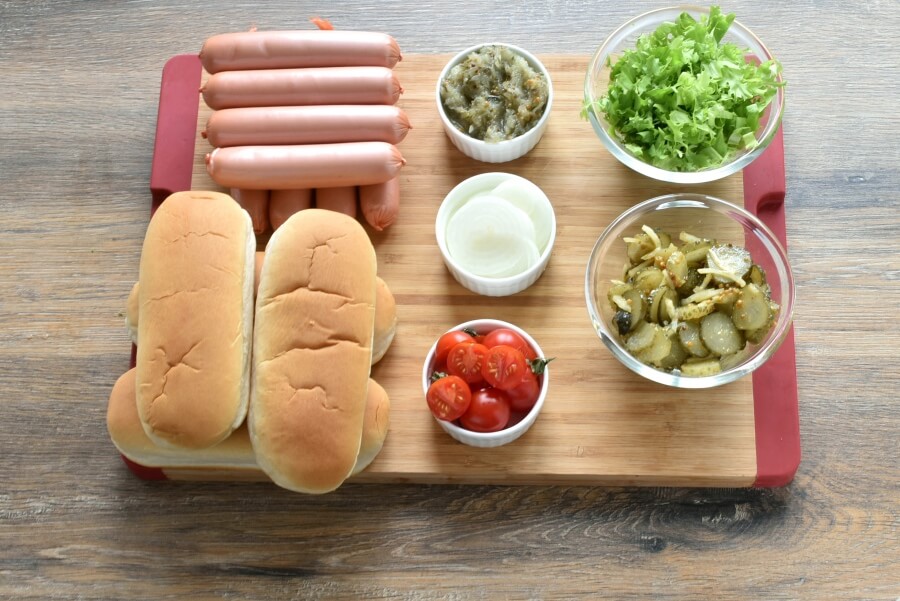 So, how to make Grilled Chicago Dog?
Steps to make Grilled Chicago Dog
Cook hot dogs

4

Prepare hot dogs

2

Add hot dogs

2

Add salad

2

Serve