6

Eggs

hard-boiled eggs, peeled and roughly chopped

8 slices

Toast bread

wholewheat

1/4 - 1/2 tsp

Garlic powder
Egg Mayo Sandwich
I guess this Egg Mayo Sandwich doesn't need much introduction, I'm sure you're all familiar (and already fans!). But I wanted to share my version with you as I think the little extras I add take this sandwich to the next level!
Firstly, I always add some scallions to give the sandwich some crunch and a kick of onion. Second, some garlic powder and mustard in the mayo make it extra punchy and add a lot more flavor. And lastly, placing a crisp lettuce leaf as another layer in the sandwich brings some juice and texture. All together they make this the perfect Egg Mayo Sandwich – I hope you'll agree!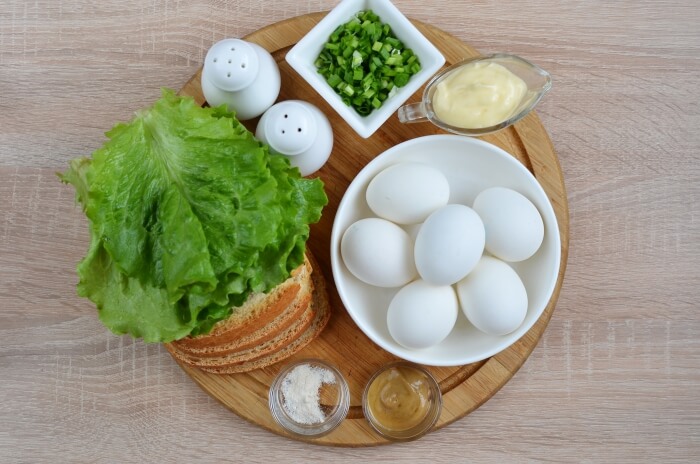 So, how to make this Egg Mayo Sandwich?
Steps to make Egg Mayo Sandwich
Make the egg filling

5

Make the sandwiches

5

Serving Egg Mayo Sandwich