Southern Fried Spinach
My Southern Fried Spinach is a delicious side to serve up alongside a broiled chicken breast or pan-fried pork chop. It seems like there's one key ingredient you need to make something southern – bacon!
In this recipe I cook the bacon first so that it crisps up and you can crumble it over the spinach, meaning lots of salty crunchy texture when you're eating it. I use the same pan again to fry the rest of the ingredients so that the richness of the bacon comes through in the rest of the dish. The spinach is fried in golden frothy butter, alongside garlic and onion, making it extra delicious. Be sure to spoon all of the buttery sauce over the fried spinach when you're serving!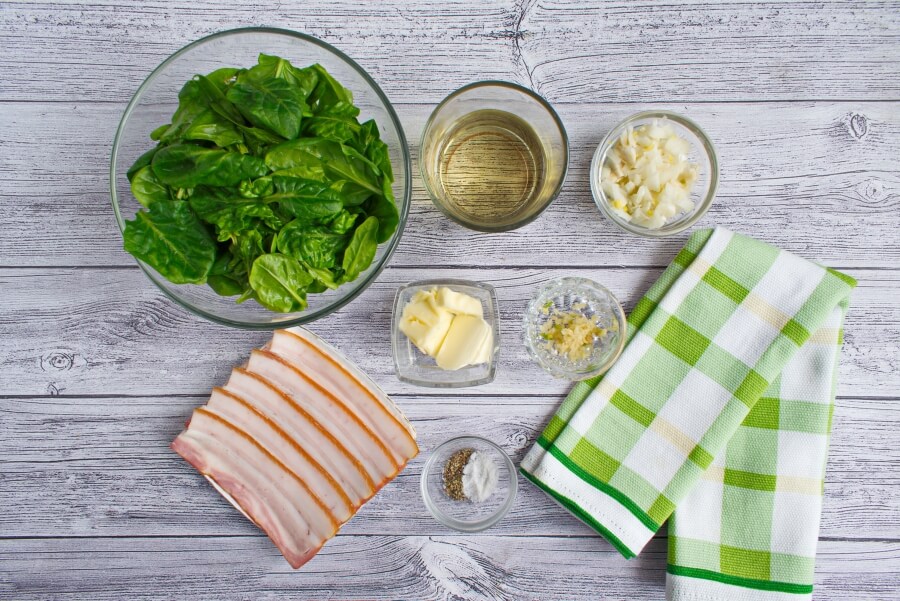 So, how to make Southern Fried Spinach?
Steps to make Southern Fried Spinach
Fry the bacon

5

Prepare the bacon

1

Melt the butter and oil

1

Cook the onion and garlic

2

Add the spinach

1

Cook the spinach

2

Serving Southern Fried Spinach

1