For the Topping:

For the Fruit:
Gluten Free Grape Crisp
This Grape Crisp is a delicious and crunch grape and oat mix that resembles a granola type of mix. Enjoy it like a cereal with a bowl of yogurt for breakfast, in the morning or use it to top any cake, tart, pie or crumble.
I love it on top of vanilla ice cream too. An easy and light, healthy snack that the kids are sure to love as well. Crunchy, sweet and chewy!
To make Grape Crisp, you will need the following ingredients: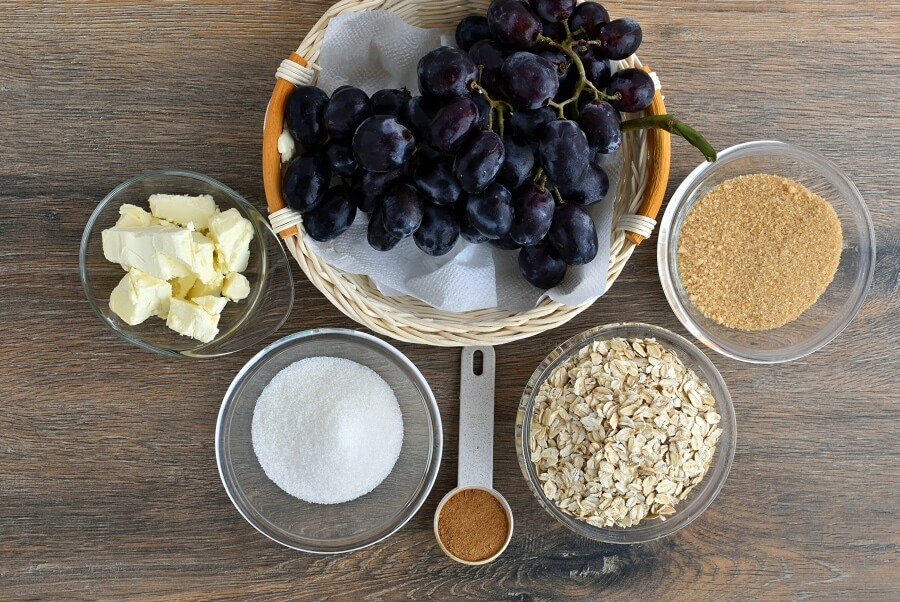 So, how to make Grape Crisp?
Steps to make Gluten Free Grape Crisp
Preheat oven

5

Prepare crumble mix

2

Combine grape and spices

2

Combine both mixes

1

Bake

30

Serve

FREEZE OR STORE

Freezes well for up to 6 months.