Zucchini Pancakes
This recipe for Zucchini Pancakes is fantastic to have on standby. I like to make a double (or triple!) batch of these and freeze some to have ready to whip out for a quick lunch or even breakfast. My kids love them and they are so versatile. If zucchini isn't in season, I use carrots or broccoli instead and they work just as well!
To make these, I simply mix all the ingredients together in a large bowl. Then I cook the pancakes for a couple of minutes on each side on a hot pan. These are so easy to make and taste delicious. My kids adore them!
To make my Zucchini Pancakes, you will need the following ingredients: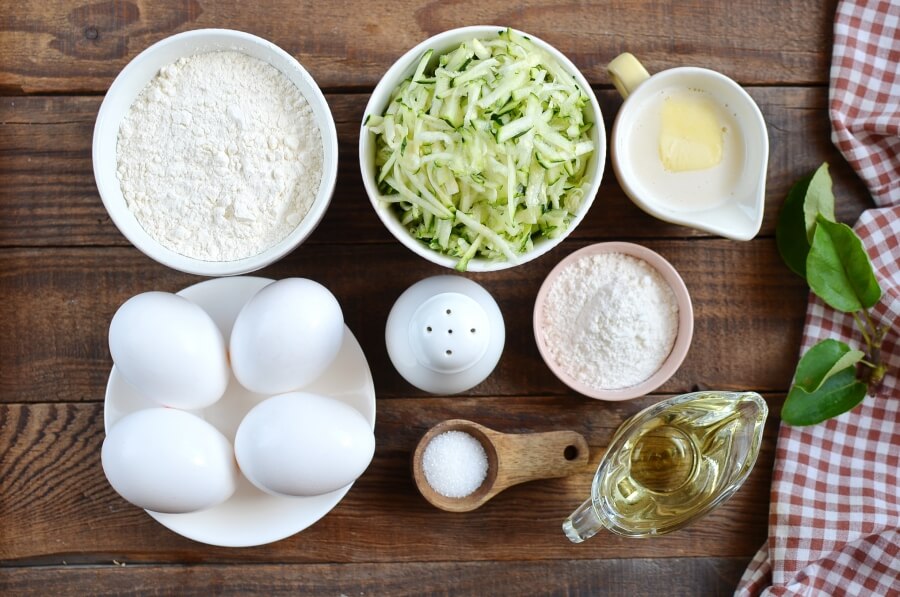 So, how do you make Zucchini Pancakes?
Steps to make Zucchini Pancakes
Mix eggs and zucchini

2

Add flour, sugar, salt and oil

3

Sprinkle in baking powder

2

Heat the pan.

3

Place the pancake batter on the pan.

3

Cook the pancakes

20

Serve

2