6 (3 pounds)

Granny Smith apples

peeled, halved, cored and sliced ½-inch thick

1 cup

Sugar

plus more for sprinkling

2¼ cups

All-purpose flour

divided

1 stick

Unsalted butter

cold, cut into small pieces


1 cup

Heavy cream

cold, plus more for brushing

For serving:
Apple Pomegranate Cobbler
Baking is my favorite pastime, if you couldn't tell, and this Apple Pomegranate Cobbler is one of my favorite recipes to make.
A perfect winter dessert to serve in individual mini skillets that will definitely have your guests amazed. Mouth wateringly good, this dirty looking, messy treat is best served with scoops of vanilla ice cream and sprinkles of pomegranate seeds for extra garnishing.
To make Apple Pomegranate Cobbler, you will need the following ingredients: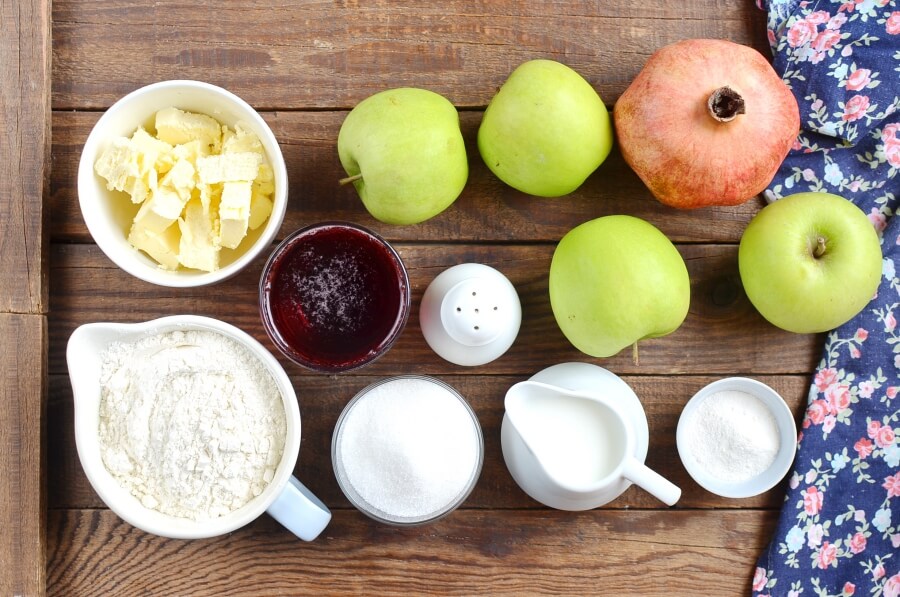 Steps to make Apple Pomegranate Cobbler
Preheat oven and prepare baking pan

1

Preheat the oven to 375 °F.

Reduce pomegranate juice

15

Sweeten apples

3

Combine dry ingredients

1

Add butter

3

Add cream

3

Add toppings

2

Bake

70

Cool

20

Serve

3