For filling:

1 kg

Apricots

fresh, washed and halved

For topping:
Fresh Apricot Cobbler
Apricots are in season! So you just can't miss out on Apricot Cobbler – a classic American dessert. Loaded with fresh apricots delicately flavored with cinnamon and nutmeg and then topped with buttery pie crumble. Finish it off with vanilla ice cream for the best apricot dessert to kick off summer.   
This recipe is quick, easy and foolproof. First things first: the apricots. When shopping for apricots, look for ones that are free from damage. Apricots should be ripe but firm. Wash, halve and pit the apricots. Next, prepare a simple syrup in a saucepan. Once at a boil, stir until thickened for about 1 minute. Add in the apricots and butter and heat through. Then transfer the apricot filling to a baking dish and prepare the dough for the topping. Use a spoon or scoop to drop the batter evenly over the apricots. Sprinkle the sugar over the topping and bake the apricot cobbler for about 30 minutes, until the topping is golden brown. Serve warm with a scoop of vanilla ice cream. Eat and enjoy! 
To make the Fresh Apricot Cobbler, you will need the following ingredients: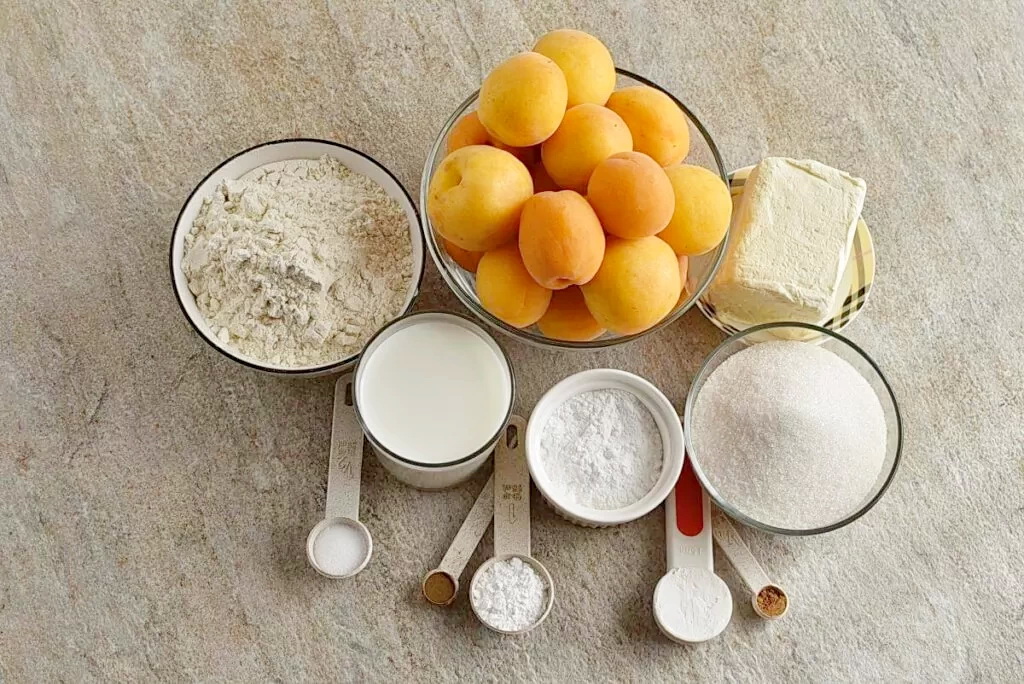 Steps to make Fresh Apricot Cobbler
Heat oven

5

Preheat the oven to 390 °F.

Prepare syrup

3

Add apricots and butter

5

Transfer to baking dish

1

Combine dry ingredients

1

Cut in butter

2

Add milk

2

Top apricots with dough

2

Bake

30

Serve