1 cup

Walnuts

chopped, optional

1 cup

Cocoa powder

unsweetened
Easy Chocolate Crinkles
For a yummy lunchbox snack or afternoon sweet treat, try my Easy Chocolate Crinkles recipe! I guess almost everyone will have tried a chocolate crinkles at some point in their life.
I remember always hoping there would be one tucked inside when I opened my lunchbox a school! Chocolate Crinkles are usually two plain cookies sandwiched together with marshmallow and coated in chocolate. Nowadays of course we like to adapt our traditional favorites and add our own twists! So perhaps you can try using jam, or nutella as a filler, or coating them in peanut crumbs or coconut flakes instead.
Here I'm sharing the basic cookie recipe with you – tasty, chocolatey, crumbly cookies dotted with crunchy walnuts – the finishing touches are up to you!
To make Chocolate Crinkles, you will need the following ingredients: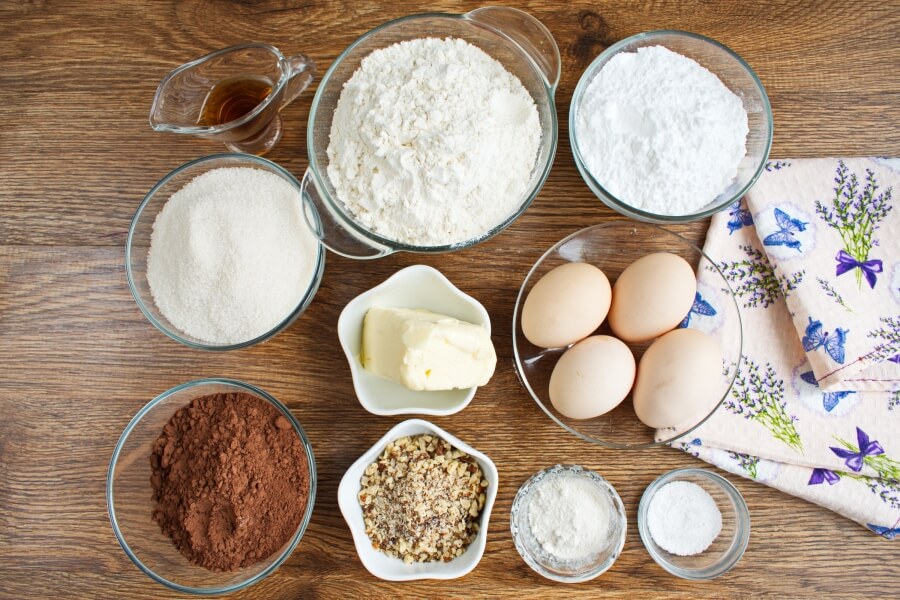 So, how to make Chocolate Crinkles?
Steps to make Easy Chocolate Crinkles
Beat the shortening and sugar

5

Add the eggs and vanilla

5

Combine the dry ingredients

2

Mix the wet and dry ingredients

5

Add the walnuts

1

Chill the dough

12

Heat the oven

1

Preheat the oven to 350°F. Lightly grease a baking sheet.

Shape the cookies

10

Coat the cookies

5

Bake the cookies

12

Cool before serving

10