2 cups

Buttermilk

room temperature (see tips for buttermilk substitute)

½ cup

Yellow cornmeal

or white
Cracker Barrel-Style Pancakes
These Cracker Barrel-Style Pancakes are my take on the famous restaurant chain's classic pancakes. Cracker Barrel serves traditional Southern comfort food and what is more comforting than pancakes? Especially light and fluffy ones with crisp edges!
I make these by mixing buttermilk, melted butter and eggs in one bowl. Sift flour, cornmeal, baking powder, salt and sugar together in a separate bowl. Combine the wet and the dry ingredients. Cook the pancakes on a hot griddle or nonstick pancake pan and enjoy fluffy pancakes every time!
To make Cracker Barrel-Style Pancakes, you will need the following ingredients: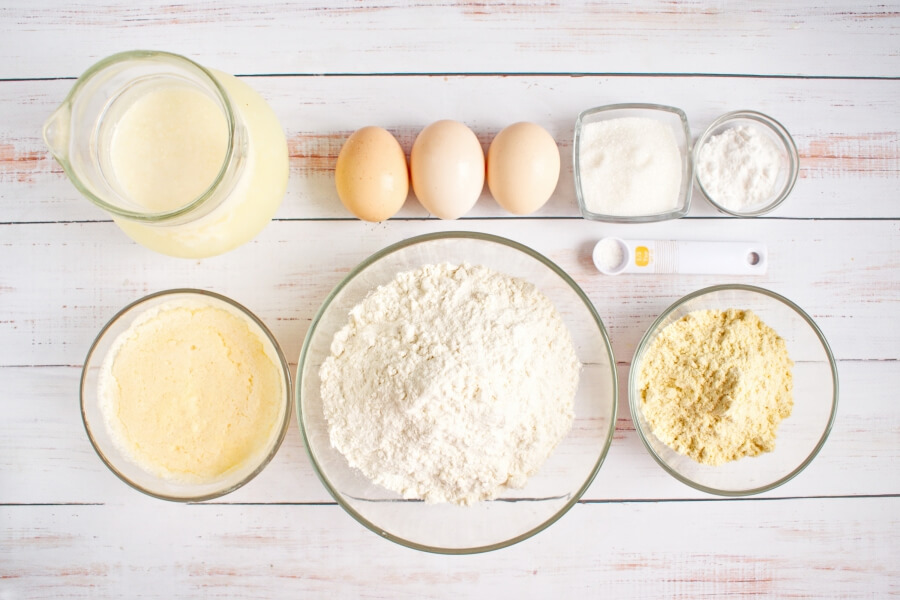 So, how to make Cracker Barrel-Style Pancakes?
Steps to make Cracker Barrel-Style Pancakes
Whisk wet ingredients together

2

Sift dry ingredients

1

Combine the wet and dry ingredients

1

Heat a griddle or pancake pan

2

Cook the pancake

3

Flip

15

Serve