6oz

Canned red salmon

with liquid
Creamy Salmon Pie
This Creamy Salmon Pie is what dreams are made of on a cold winter's night! Serve it alongside a mustard sauce and some fresh vegetables, steamed and buttery. I think people tend to associate pies with meat than with fish, but I love the creamy, chunky filling of this salmon pie recipe, flavored with garlic, onion, and thyme.
Salmon is a meaty fish anyway, and the crusty pie shell and mashed potato matches it perfectly. Using store-bought pie shells takes all of the hassle out of making your own pastry and if you buy a good quality pack, you won't even be able to tell the difference! You can also use pre-cooked salmon instead of canned, so if you have any leftover salmon this is a great recipe for using it up!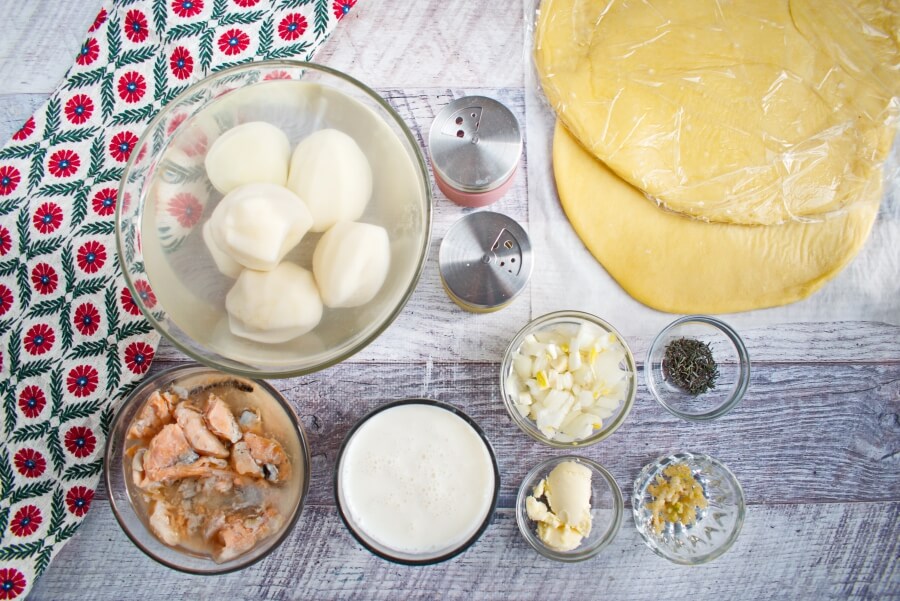 So, how to make Creamy Salmon Pie?
Steps to make Creamy Salmon Pie
Heat the oven

5

Cook the potatoes

15

Chop the potatoes

5

Cook the onion and garlic

4

Combine the ingredients

2

Fill the pie

10

Prepare the pie for baking

2

Bake the pie

45

Serving Creamy Salmon Pie