Keto Ground Pork Omelet
Ground Pork Omelet is a quick and simple dish you can make from ground pork, beaten eggs and some seasonings and spices from your store cupboard to enhance the flavor. This dish ticks a lot of boxes for me – it is quick, easy to prepare, tastes delicious, healthy and filling, especially if you serve it with rice.
This omelet has classic Asian flavor from the fish sauce. To really get the taste buds going, I like to serve it with sriracha hot sauce. Making this omelet couldn't be easier – I simply mix the ground pork into the egg mixture and I cook it over low heat until both sides are a golden brown color and the ground pork is cooked through. I sometimes add some extra veggies to the egg mixture like green onions, mushrooms or some finely chopped carrot. But extras are optional – the omelet tastes just as good without them!
To make Ground Pork Omelet, you will need the following ingredients: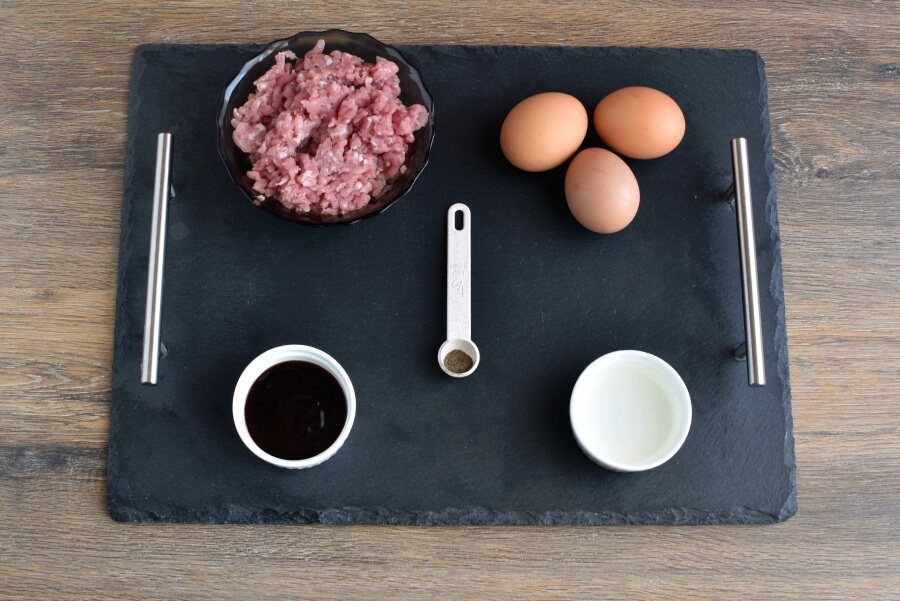 So, how do you make Ground Pork Omelet?
Steps to make Keto Ground Pork Omelet
Prepare the omelet mix

3

Heat oil

2

Cook the omelet

5

Serve