2 cups

Coconut milk

full-fat

1/3 cup

Stevia or any liquid sweetener

1 1/2 tsp

Vanilla extract
Keto Vanilla Ice Cream
This Keto Vanilla Ice Cream ticks so many boxes if you are trying to follow certain kinds of diets. It's vegan for a start, meaning no eggs or dairy. It's sugar-free, soy-free and gluten-free. It's also great for a Paleo diet and of course, it's super low-carb so perfect for us Keto followers! This recipe has just four ingredients and is incredibly easy to make.
It's perfect if, like me, you always need something sweet to round off a meal. If you want to make different flavors just add your favorite ingredients – cocoa powder, mashed banana, crushed pecans – whatever you fancy! I personally like the fragrant vanilla taste against the rich coconut milk and sometimes throw in some shredded coconut for an extra coconutty boost!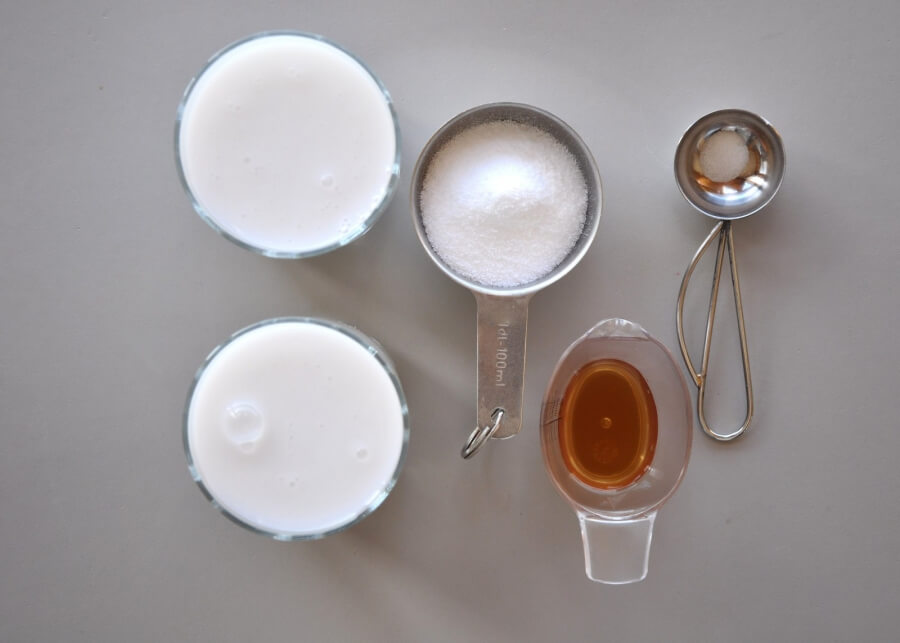 So, how to make Keto Vanilla Ice Cream ?
Steps to make Keto Vanilla Ice Cream
Combine the ingredients

2

Freeze the ice cream

8

If you have an ice cream maker:
Pour the mixture into the machine and churn according to the instruction manual.
If you don't have an ice cream maker:
Pour the mixture into ice-cube trays and freeze until solid. Place the frozen cubes into a high-speed blender (if your blender isn't powerful enough to blend ice-cubes, you may want to defrost them a little first). The ice cream is then ready to eat or can be placed in a Tupperware and frozen again if you prefer a more solid texture.

Serving Keto Vanilla Ice Cream