1 cup

Milk

or half-and-half

2 cups

Potatoes

diced, cooked

2 cups

Chicken

diced, cooked

For cheese topping:

1 cup

Cheddar cheese

shredded, or Monterey Jack cheese

For bread crumb topping (optional):
Easy Leftover Chicken and Potato Casserole
I love to make Easy Leftover Chicken and Potato Casserole the day after I make a roast chicken dinner. This dish is delicious topped with a cup of shredded Cheddar cheese, crunchy buttered bread crumbs, or crumbled fried onions.
To make this delicious meal, start by cooking mushrooms and onions until tender and lightly browned. To make the sauce, first, add flour and then add milk or half-and-half and cook until thickened. Season. Combine cooked potatoes, chicken, and mushroom sauce mixture in a baking dish. If you are topping with bread crumbs, toss them with melted butter. Top the dish with your chosen toppings and bake for 25 to 30 minutes until cooked through and golden brown on top.
To make my Easy Leftover Chicken and Potato Casserole, you will need the following ingredients: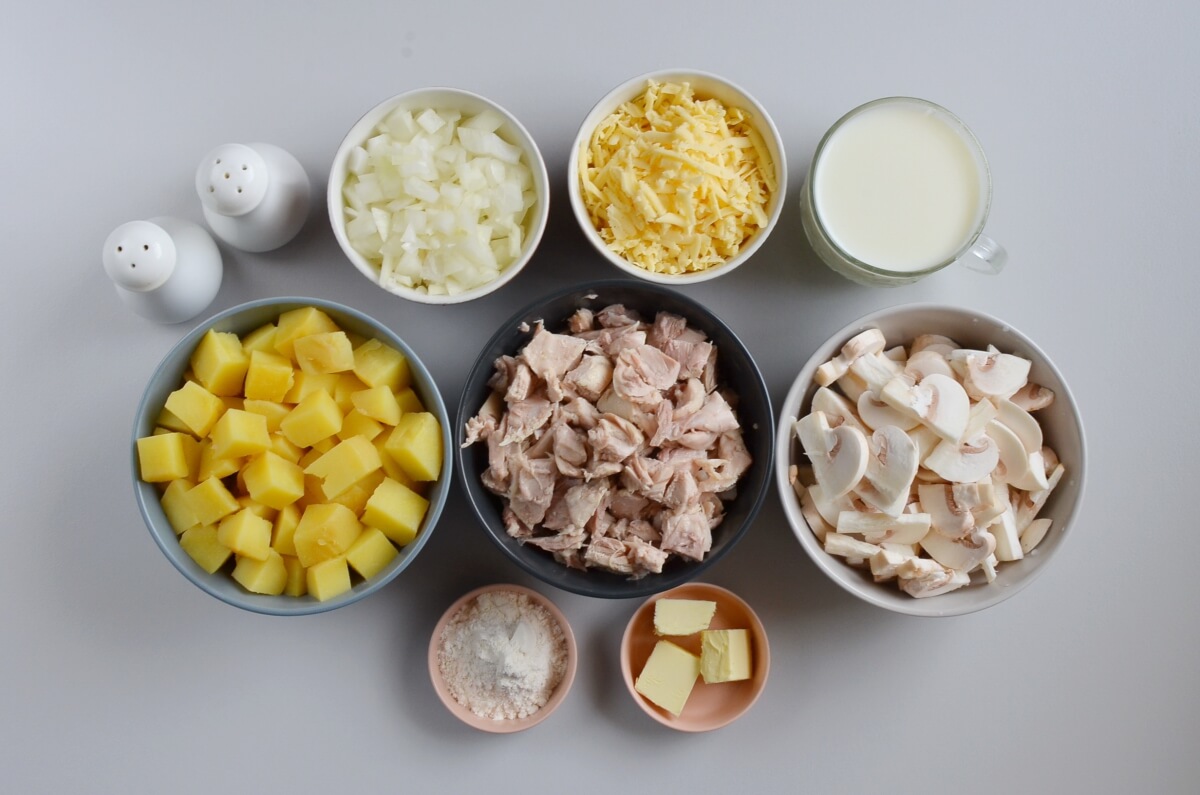 Steps to make Easy Leftover Chicken and Potato Casserole
Heat oven and prepare casserole dish

1

Sauté onions and mushrooms

8

Add flour and cook

2

Add milk to make creamy sauce

5

Assemble casserole

2

Top

1

Bake

30

Serve