To serve:

Boiled or crushed

Potatoes
Pan-Fried Pork Chops
My very easy way to cook Pan-Fried Pork Chops is here for you to enjoy! Sometimes it's good to go back to basics and let the ingredients speak for themselves.
If you invest in some really good quality, high-end chops from your local butcher or superstore counter, you shouldn't need to play around with them. No need to add lots of sauces, seasonings and sprinkles – just a few choice ingredients that will really enhance the flavor of the meat. Here, I just add cayenne pepper for a touch of heat and sprinkle the chops with some flour to help them get a gorgeous brown and caramelized crust. And that's it! Simple but delicious.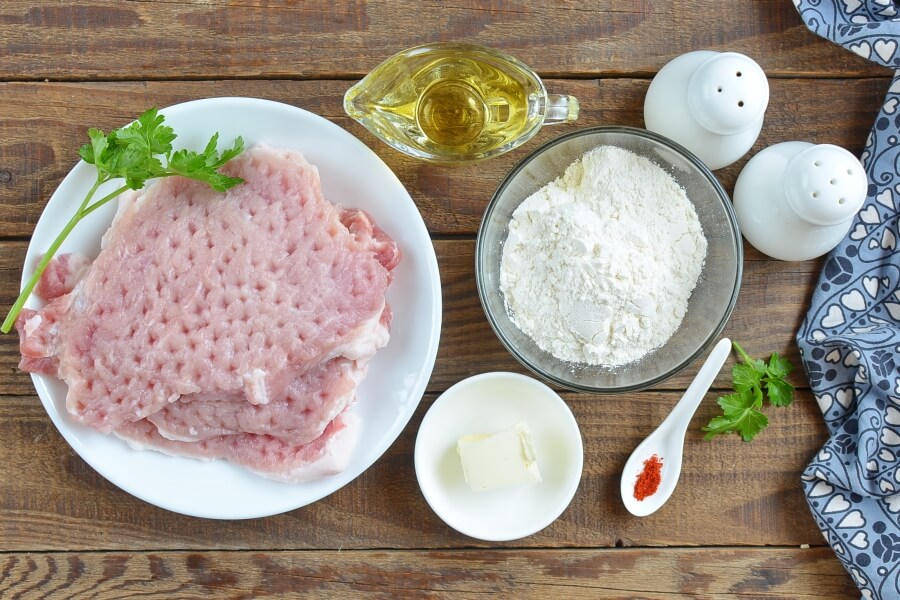 So, how to cook Pan-Fried Pork Chops Recipe?
Steps to make Pan-Fried Pork Chops
Make the coating

1

Prepare the pork chops

5

Heat the oil and butter

1

Fry the chops

5

Serving Pan-Fried Pork Chops

2