2 pounds

Sauerkraut

drained
German Pork Chops and Sauerkraut
German Pork Chops and Sauerkraut is a often a choice in our home. We enjoy having a family, Sunday lunch almost every week and I sometimes like to change up the menu from a traditional roast beef to options that other families may be enjoying around the world too. My kids love pork chops and I either serve it with a side of roast or mashed potatoes. The sauerkraut can be tricky in the beginning because of the sour flavor that the pickled cabbage has, however my kids have grown to love this dish and I'm so happy we're able to try new things.
If this is a no-go in your home, you can try and bake the pork chops and the sauerkraut in 2 separate dishes, giving the picky eaters the option. Also, with a prep time of only 15 mins, you don't have to spend hours in the kitchen and can really enjoy that family time that this dish brings.
To make German Pork Chops and Sauerkraut, you will need the following ingredients: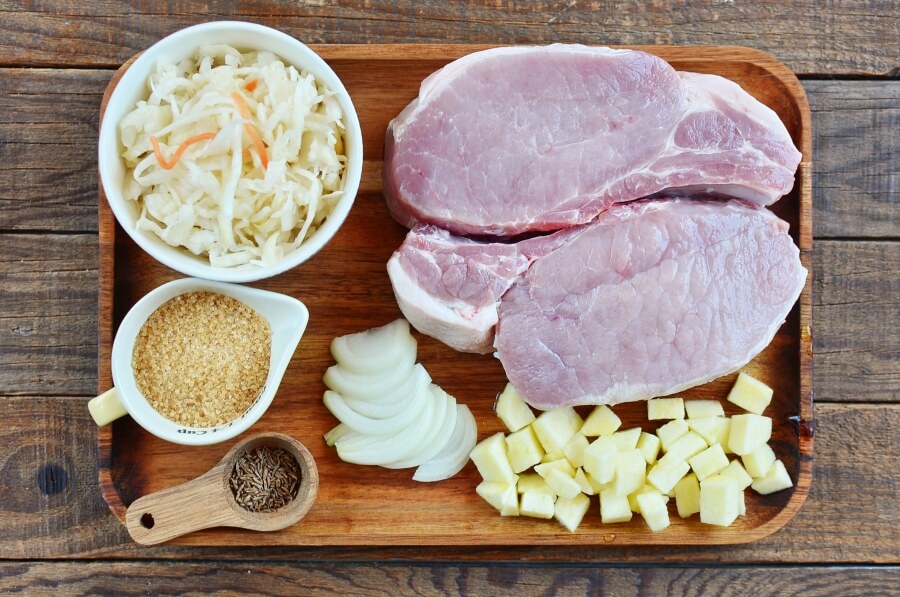 So, how to make German Pork Chops and Sauerkraut?
Steps to make German Pork Chops and Sauerkraut
Preheat oven

10

Preheat the oven to 350 °F.

Brown pork chops

5

Combine the ingredients for the sauerkraut

5

Bake

45