3lbs

Beef

stewing meat, cut into bite-sized chunks
Traditional Hungarian Keto Goulash
I first ate Traditional Hungarian Goulash on a stag weekend in Budapest, Hungary's capital city, last year. It was amazing! Goulash is basically a hearty beef stew, swimming in a rich beef broth flavored with the star ingredient of the dish – paprika. Paprika is Hungary's national spice.
The varieties grown there are sweeter than elsewhere, though you can buy them in a full range of strength and spiciness. But if you can't find authentic Hungarian paprika don't worry! The paprika from your local store will do just fine. With this recipe, I've recreated that delicious goulash I first tried in the dish's homeland, stewed for 2 hours until the meat is so tender it's practically falling apart. I hope you enjoy it!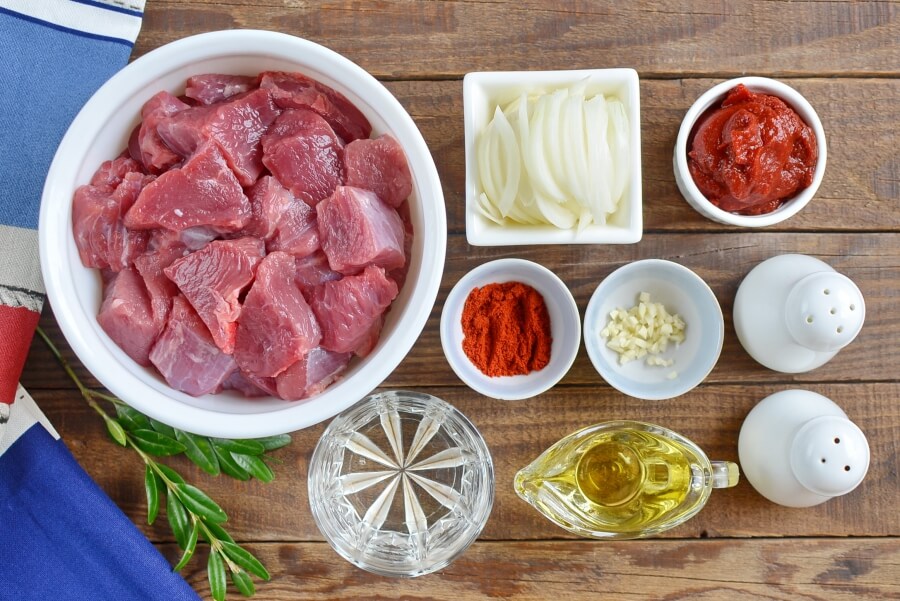 How to cook Traditional Hungarian Goulash?
Steps to make Traditional Hungarian Keto Goulash
Cook the onions

5

Make the goulash seasoning

2

Cook the beef

10

Add the remaining ingredients

3

Cook the goulash

120

Serving Traditional Hungarian Goulash