4 cups

Zucchini

coarsely shredded

1 clove

Garlic

large , minced

1 cup

Cheddar cheese

shredded

2

Tomatoes

medium, cut into 3/4-inch pieces

3 tbsp

Olives

ripe , sliced
Zucchini Cheddar Sauté
I can't tell if this Zucchini Cheddar Sauté should be enjoy for breakfast, brunch, lunch or dinner because it basically fits in anywhere!
A scrumptious buttery skillet of chopped onion with dried basil and sautéed garlic zucchini for the base of the dish, topped with tomato pieces, olive slices and handfuls of shredded cheese. Toast some Italian ciabatta to dip into your cheesy zucchini saute.
To make Zucchini Cheddar Sauté, you will need the following ingredients: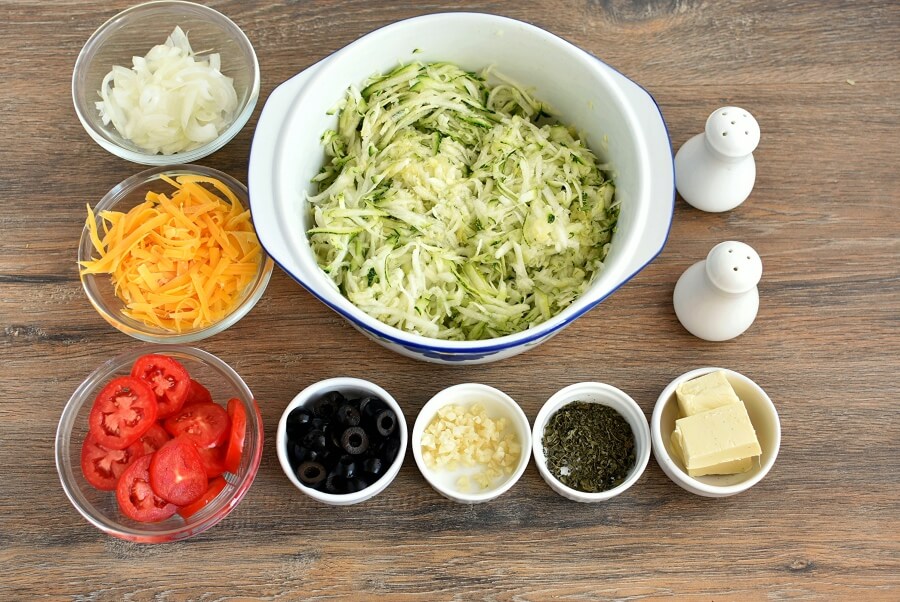 So, how to make Zucchini Cheddar Sauté?
Steps to make Zucchini Cheddar Sauté
Cook onion and basil

5

Add zucchini and garlic

3

Season

1

Add toppings

1

Serve