1 cup

Granola

chai tea ice cubes

2 tbsp

Granola

coconut cream or coconut yogurt

1/2 tsp

Vanilla extract

pure

For the toppings

2 tbsp

Granola

or to taste

2 tbsp Coconut

Yogurt

or to taste

2 tbsp fresh

Blueberries

or to taste

2 tbsp

Apricots

or to taste, chopped

2 tbsp

Maple syrup

or to taste
Vegan Banana Chai Smoothie Parfait
There is honestly no better snack or breakfast than Vegan Banana Chai Smoothie Parfait on a hot summer day. I love this recipe – it is smooth, creamy and cold with a lovely hint of chai spice! I use chai tea ice cubes in this recipe, so make sure you have some frozen before you start. To make them, you will need to brew 4-6 chai tea bags with 2 cups of boiling water. Allow the tea to cool for 1 hour before transferring the cold chai tea to an ice cube tray. Freeze until solid. 
To make the parfaits the next morning, simply blend all of the ingredients on high speed until you have a smooth, creamy smoothie mixture. Add this to a bowl or glass and sprinkle or drizzle your toppings on top. And there you have it – an amazing breakfast with just a little bit of advance planning! 
To make Vegan Banana Chai Smoothie Parfait, you will need the following ingredients: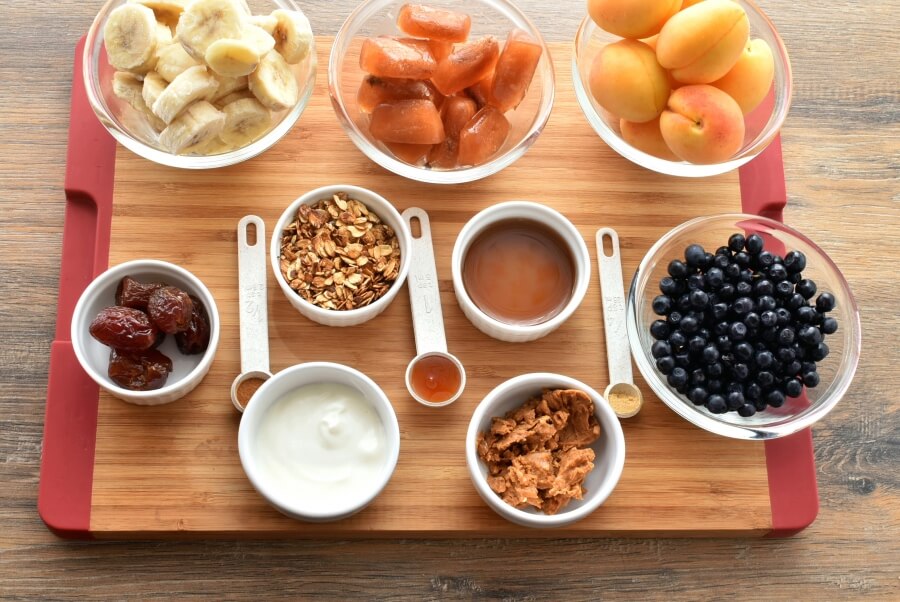 So, how do you make Vegan Banana Chai Smoothie Parfait?
Steps to make Vegan Banana Chai Smoothie Parfait
Blend the ingredients together

5

Check the consistency

30

Add the toppings

2

Serve