4 tsp

Vegetable oil

divided

1½ lbs

Beef

stew meat, cut into 1-inch pieces

2 tbsp

Fresh ginger

minced peeled

1 (14¼-oz) can

Beef broth

low-salt

¼ cup

Soy sauce

low-sodium

2-3 tsp

Chili paste

with garlic

2 (3-inch)

Cinnamon stick

2 cups

Turnips

1-inch cubed peeled

For serve (optional):
Chinese Hot Pot of Beef and Vegetables
This Chinese Hot Pot of Beef and Vegetables is a nourishing, delicious Chinese stew that will brighten up the darkest days of winter. It is full of delicious spices like ginger, cinnamon, and chili to heat you up inside. If you don't want to use sherry in this recipe, simply replace it with additional beef broth or water.
To make this stew, start by browning beef on all sides. Remove from the pan and add onions, ginger, aniseed, and garlic. Add the broth, beef, water, soy sauce, brown sugar, sherry, chili paste with garlic, and cinnamon sticks. Bring the mixture to a boil and simmer for 1 hour. Add vegetables and continue to simmer until tender. Combine water and cornstarch and add to the stew to thicken. Before serving, add spinach and remove cinnamon sticks. 
To make Chinese Hot Pot of Beef and Vegetables, you will need the following ingredients: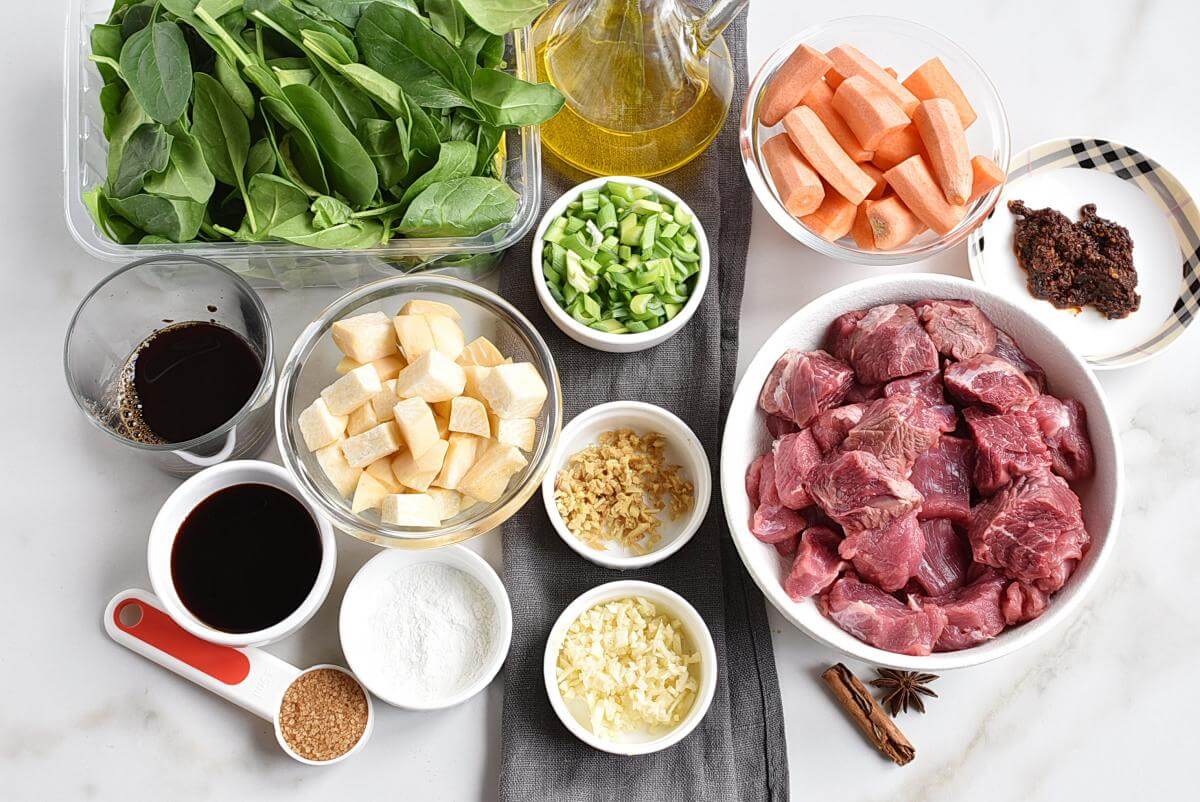 Steps to make Chinese Hot Pot of Beef and Vegetables
Brown beef

5

Saute onions and garlic

1

Add beef and broth

3

Add water and more ingredients

1h

Add vegetables

45

Thicken stew

1

Add spinach and remove cinnamon sticks

3

Serve