1 pound

Beef

stew meat, cubed

4

Onion

very thinly sliced

1 1/2 cups

Water

or as needed
Egyptian Lahma Bil Basal (Beef in Rich Onion Sauce)
An old roommate of mine was from Egypt and he taught me how to make this Egyptian Lahma Bil Basal. The secret to this beef and onion stew is a long, slow simmer time. Slow cooking beef makes the meat extra tender and full of flavor. Slow cooked stews are my favorite winter food and there's something extra special about this comforting, hearty and flavorful stew. After two hours in the oven, this will have the most tender beef with tender onions and it has the best rich and delicious sauce!
The key to a flavorful stew is to brown the meat in butter and oil first. The beef should be dark brown and slightly crisp on the outside. If you just cook the beef until it has changed color from pink to light brown, you will not have enough caramelized meat juice for the deep flavor this stew needs.
To make Egyptian Lahma Bil Basal, you will need the following ingredients: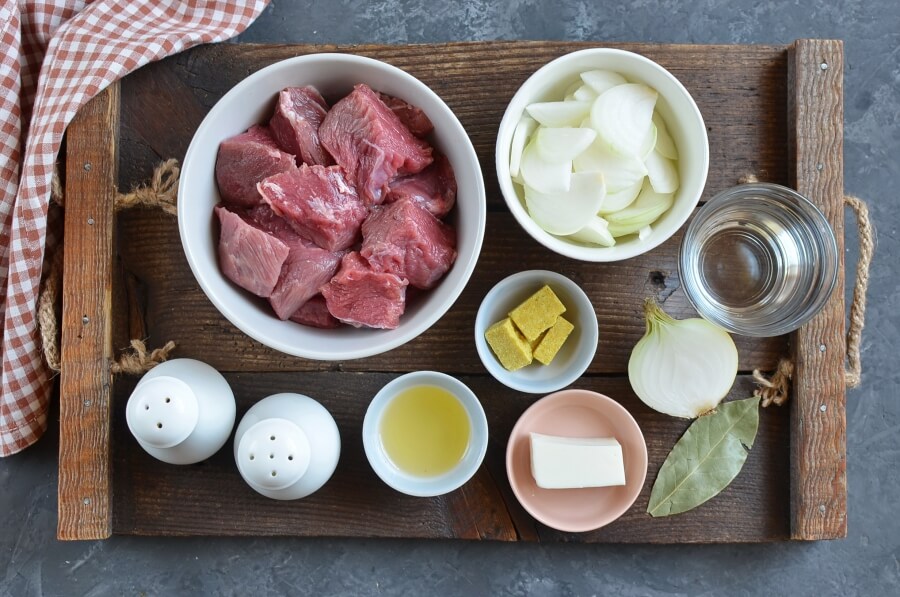 So, how do you make Egyptian Lahma Bil Basal?
Steps to make Egyptian Lahma Bil Basal (Beef in Rich Onion Sauce)
Cook the beef

5

Add remaining ingredients

1

Pour in water

1

Simmer

2h

Serve

2