3 ¼ lbs

Pork shoulder

meat or pork butt meat, cut into 2-2 ¼-inch cubes, keep the excess fat

200 ml

Chicken stock

unsalted

For marinade:

1

Onion

medium, roughly chopped

1

Cinnamon stick

or 1 tsp cinnamon powder

55 ml

Orange juice

from 1 fresh orange

Black pepper

ground, to taste

Optional:
Instant Pot Carnitas
Enter these Instant Pot Carnitas! They are easy, crispy yet juicy, flavorful, and a huge crowd-pleaser. Quick-cooking shredded pork, braised in orange juice and flavored with Mexican spices. Then stuffed into warmed corn tortillas to make super delicious crispy carnitas tacos. Serve these tacos with hot and juicy pico de gallo salsa and lime wedges. It's incredible.   
Start off by adding the pork shoulder cubes and fat to the Instant Pot inner pot. Pour in the orange juice, and add the seasonings. Let marinate for 20 minutes and then set the Instant Pot to pressure cook on high for 30 minutes. Once that is done, release the pressure, transfer the pork shoulder cubes to a baking sheet, drizzle with the cooking liquid, and broil until crisp all around. To build the tacos, layer the pork shoulder cubes and pico de gallo in warm corn tortillas. Serve with lime wedges and enjoy!    
To make the Instant Pot Carnitas, you will need the following ingredients: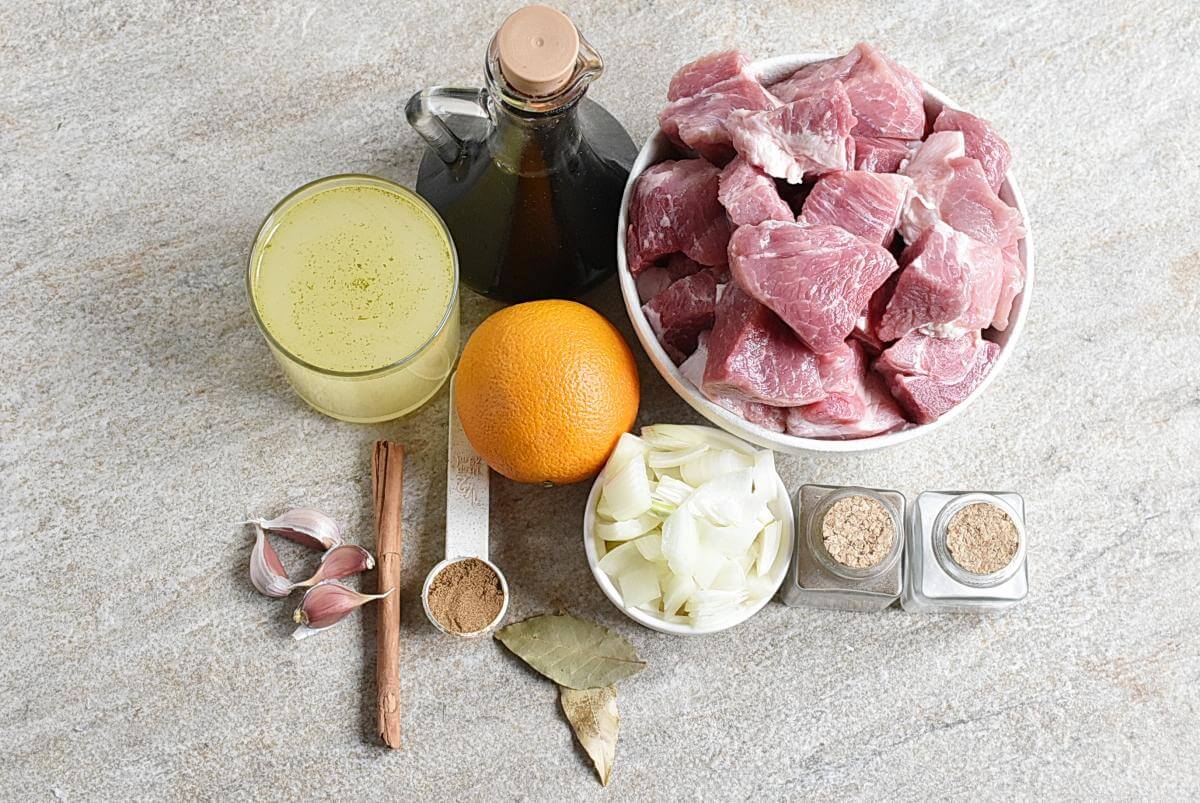 Steps to make Instant Pot Carnitas
Marinate pork shoulder cubes

20

To the Instant Pot inner pot, place the pork shoulder cubes and reserved fat. Season generously with kosher salt and ground black pepper. Add in 4 crushed garlic cloves, 1 chopped onion, 1 teaspoon ground cumin, 1 teaspoon cinnamon powder, 2 bay leaves, 1 tablespoon soy sauce, and juice from 1 orange. Mix well and leave to marinate for 20 minutes.

Cook

45

Preheat broiler

5

Preheat the broiler or toaster oven to 450 °F.

Drizzle pork with cooking liquid

3

Place the pork shoulder cubes onto a baking sheet. Taste the meat and add salt to the cooking liquid if needed. If the cooking liquid isn't mostly fat, mix ¼ a cup cooking liquid with 2 tablespoons vegetable oil and drizzle over each piece of pork. This will protect the meat from drying out and allow the surface to crisp faster.

Crisp meat

15

Heat corn tortillas

2

Serve