3 lbs

Chicken Breast

1.3 kg skinless, boneless

To serve:
Slow Cooker Shredded Chicken Tacos
These Slow Cooker Shredded Chicken Tacos are great for busy weeknights, allowing you to have a delicious and flavorful meal ready to eat by dinnertime. Chicken breasts flavored with taco seasoning and cooked in salsa sauce until fork-tender, then shredded and stuffed into warmed tortillas, make for deeply delicious tacos. Top with tomato salsa, avocado slices, and cilantro, and serve with lime wedges. So good!
A slow cooker is a perfect appliance to have on hand for making tender meats. This low-and-slow cooking technique allows the flavors to develop and the chicken to soften. Bonus? No pre-cooking is needed. Just throw all the ingredients into your slow cooker and trust the process. Once the chicken is done cooking, remove the meat and shred it. Return the shredded chicken to the slow cooker and gently stir to coat with the sauce. Serve and enjoy!
To make the Slow Cooker Shredded Chicken Tacos, you will need the following ingredients: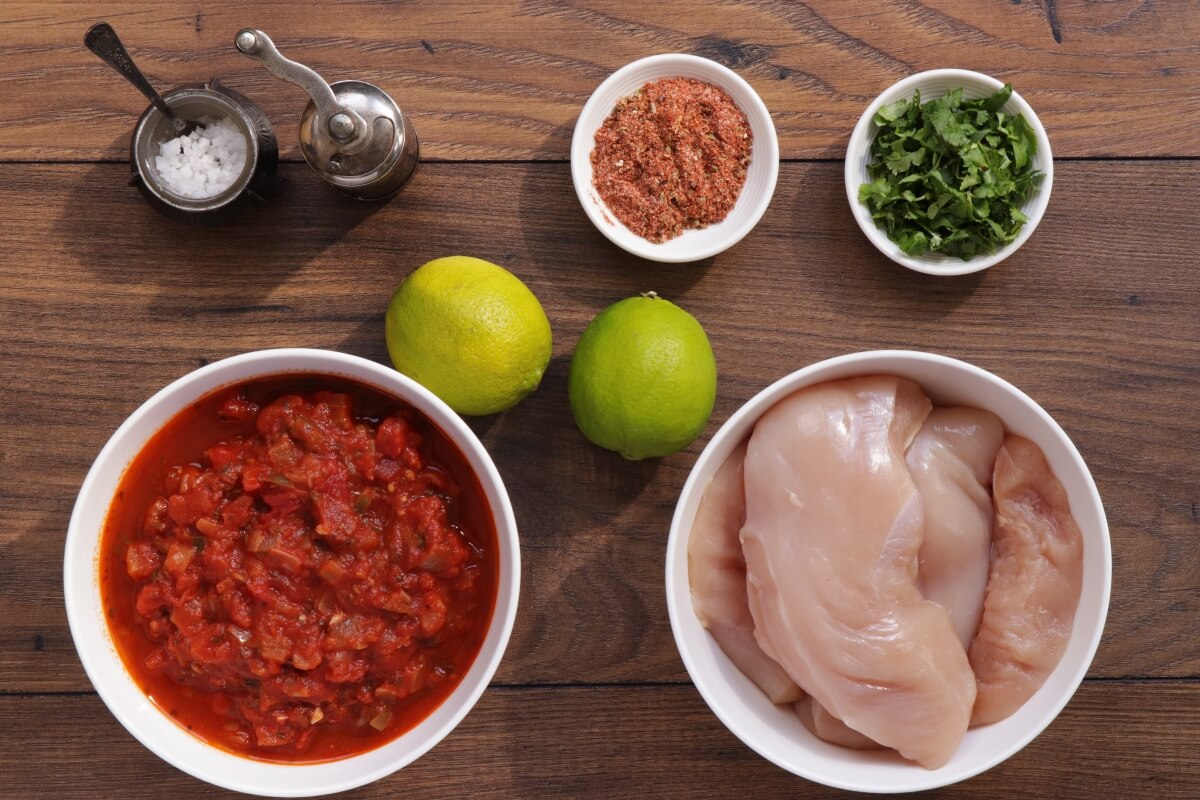 Steps to make Slow Cooker Shredded Chicken Tacos
Combine salsa, lime juice, seasoning and cilantro

1

Add chicken

2

Cook

4h

Shred chicken

2

Coat chicken with sauce

1

Serve