1 1/2 cups

Oats

quick cooking

4 cups

Corn flakes

cereal

1 cup

Pecans

chopped, optional

1 cup

Coconut flakes

optional
Dishpan Cookies
This Dishpan Cookies is one to make for a crowd as you get 60 cookies from one batch of the recipe! That makes it a great recipe to cook for a kid's birthday party.
You may be wondering how these cookies get their name – well, you may need a dishpan to make them or serve them! This recipe is LARGE! Despite that, it is an easy recipe to assemble and these cookies taste delicious. You simply combine sugar, vanilla extract, vegetable oil, eggs, flour, baking soda, salt and oats. Then add the secret ingredient – corn flakes cereal. I also add a cup of pecans and a cup of coconut at this stage, but these are optional. A word of caution – you may need to half this recipe if you don't need 60 cookies!
To make Dishpan Cookies, you will need the following ingredients: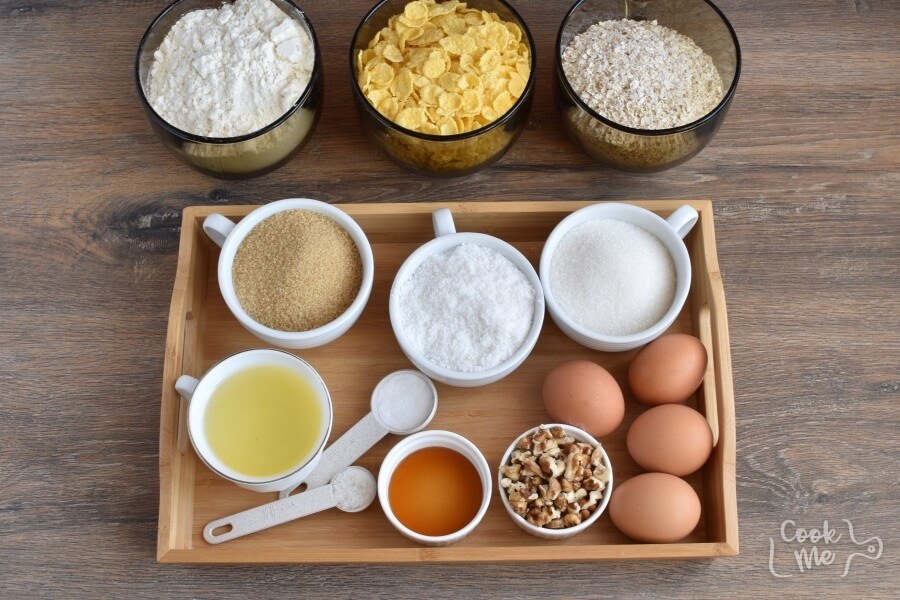 So, how to make Dishpan Cookies?
Steps to make Dishpan Cookies
Heat the oven

5

Preheat the oven to 350 °F.

Combine the sugar, vanilla, oil and eggs

2

Incorporate the flour, baking soda, salt and oats

1

Add the corn flakes, pecans and coconut

2

Spoon the cookie dough onto the baking sheet

5

Bake

10

Leave to cool

10

Serve