4

Potatoes

baking potatoes, cut into half-inch rounds

1/4 tsp

Cayenne pepper

more if you want it to be spicy
Easy Cottage Fries
If you're looking for a quick and simple potato side, these Easy Cottage Fries are the answer. I eat a lot of meat (as you may have noticed!) and I usually like to serve it with some kind of potato side dish, something to soak up all those tasty meat juices. These cottage fried potatoes are perfect for that. They get a nice crust on the outside but remain soft and fluffy on the inside.
By the way, these cottage potatoes are pretty similar to home fries (which are usually cubed), and are also known as house fries. You get the idea – any type of potato chip you can easily rustle up in your pan at home!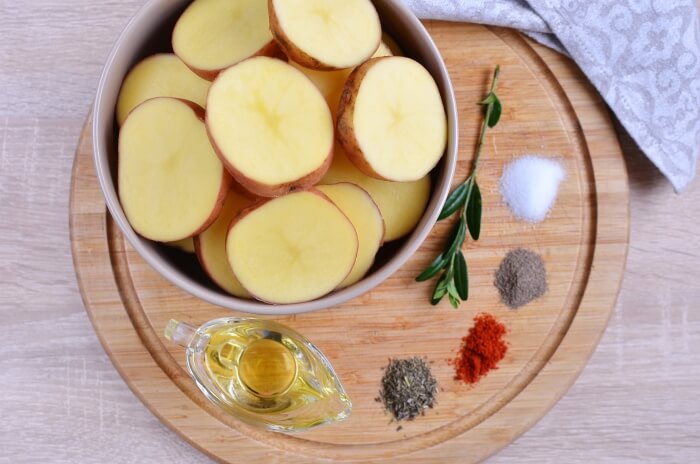 So, how to cook Cottage Fries?
Steps to make Easy Cottage Fries
Heat the oven and prepare a baking tray

1

Preheat the oven to 425°F. Lay some parchment over a baking tray.

Prepare the fries

2

Bake the potatoes

15

Turn the potatoes

45

Serving Easy Cottage Fries