1

Red bell pepper

roasted , chopped

1 tsp

Olive oil

for brushing

½

Red onion

very thinly sliced
Egg & Rocket Pizzas
I like to be inventive with my cooking and I think these Egg & Rocket Pizzas are one of my most creative twists on a classic yet! I often make these "pizzas" for a weekend lunch or brunch or they make a great quick yet filling midweek dinner too. I use roasted red pepper from the supermarket, but you could roast your own if you have time.
To assemble a "pizza", I use seeded tortilla wrap as the pizza base. I make a topping of pepper, tomatoes and tomato paste. I crack an egg in the middle, bake it for around 10 minutes in the oven and I serve it scattered with the rocket and finely sliced red onion.
To make these Egg & Rocket Pizzas, you will need the following ingredients: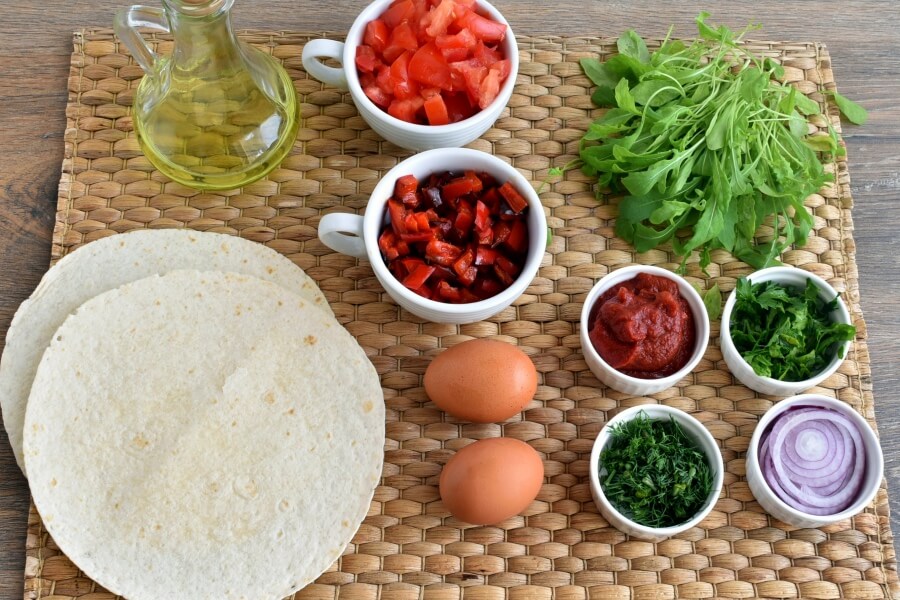 So, how do you make Egg & Rocket Pizzas?
Steps to make Egg & Rocket Pizzas
Heat the oven

5

Preheat the oven to 360 °F.

Bake the tortillas

3

Make the topping

2

Assemble the pizzas

5

Bake

10

Serve