½ tsp Black

Food coloring

1 (16 oz) packet

Spaghetti
Halloween Spaghetti
Halloween Spaghetti is a fantastic Halloween meal for kids. I use black food coloring to turn the spaghetti a black color. It looks kinda weird, but it tastes the exact same as the food coloring has no flavor. I pick up black food coloring in Walmart but you can find it in any cake decoration store too. 
It's so simple to make too. Simply prepare a pot of cooking water by bringing it to a boil with salt and black food coloring paste. Cook the spaghetti as per the package directions and serve with your kids favorite pasta sauce! 
To make Halloween Spaghetti, you will need the following ingredients: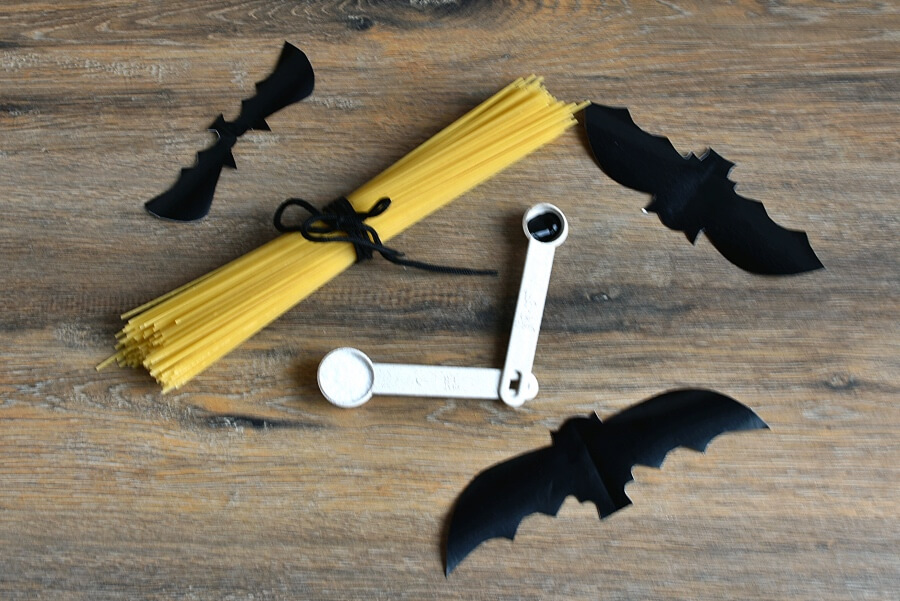 So, how to make Halloween Spaghetti?
Steps to make Halloween Spaghetti
Prepare the cooking water

3

Cook the spaghetti

10

Remove from heat and drain

2

Serve