8 ounces

Cream Cheese

room temperature

12 ounces

Butter

room temperature

28 ounces

Fruit jam

apricot, raspberry, prune, etc.

For dusting:
Polish Kolaczki
The only way to start describing these Polish Kolaczki is with OMG! Little, sweet bites with a pastry made from beaten butter and cream cheese combined with all-purpose flour, the result a crunchy pastry filled with a prepared fruit filling.
You can use a commercially bought jam or jelly or follow one of our previous recipes to make your own from scratch.
To make Polish Kolaczki, you will need the following ingredients: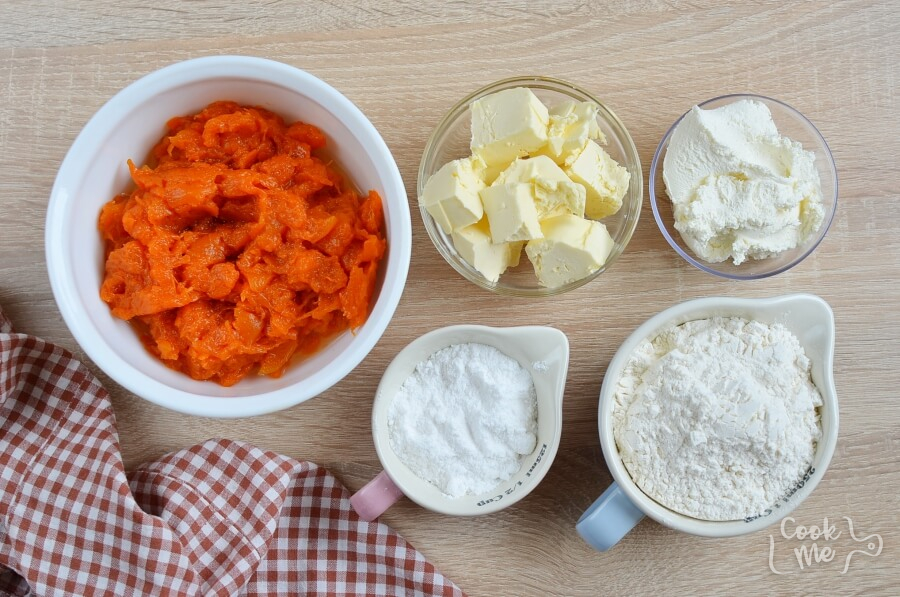 So, how to make Polish Kolaczki?
Steps to make Polish Kolaczki
Beat cream cheese and butter

5

Add flour

5

Chill

1h

Preheat oven

10

Prepare dough

3

Prepare Kolaczki

10

Bake

15

Serve

10