For the crepes:

8 oz

Cream Cheese

reduced-fat cream cheese, softened

Optional garnish:
Pumpkin Cheesecake Crêpes
Fall is my favorite season because it marks the arrival of my favorite ingredient – pumpkin! These Pumpkin Cheesecake Crêpes are one of my family's favorite fall breakfast dishes. French style pancakes with creamy pumpkin spice filling – what more could you ask for?
Start by making a pumpkin crepe batter and mix until smooth. Chill 1 hour while you make the filling. Combine cream cheese, maple syrup, pumpkin puree, pumpkin pie spice and salt. When you are ready to cook the crepes, heat a skillet on medium until hot. Pour batter into the pan to make a thin crepe. Repeat until all of the batter is used up. Spoon cream cheese filling onto each crêpe and roll them up. Top each one with whipped cream, pecan nuts or confectioners' sugar and serve with maple syrup.
To make the Pumpkin Cheesecake Crêpes, you will need the following ingredients: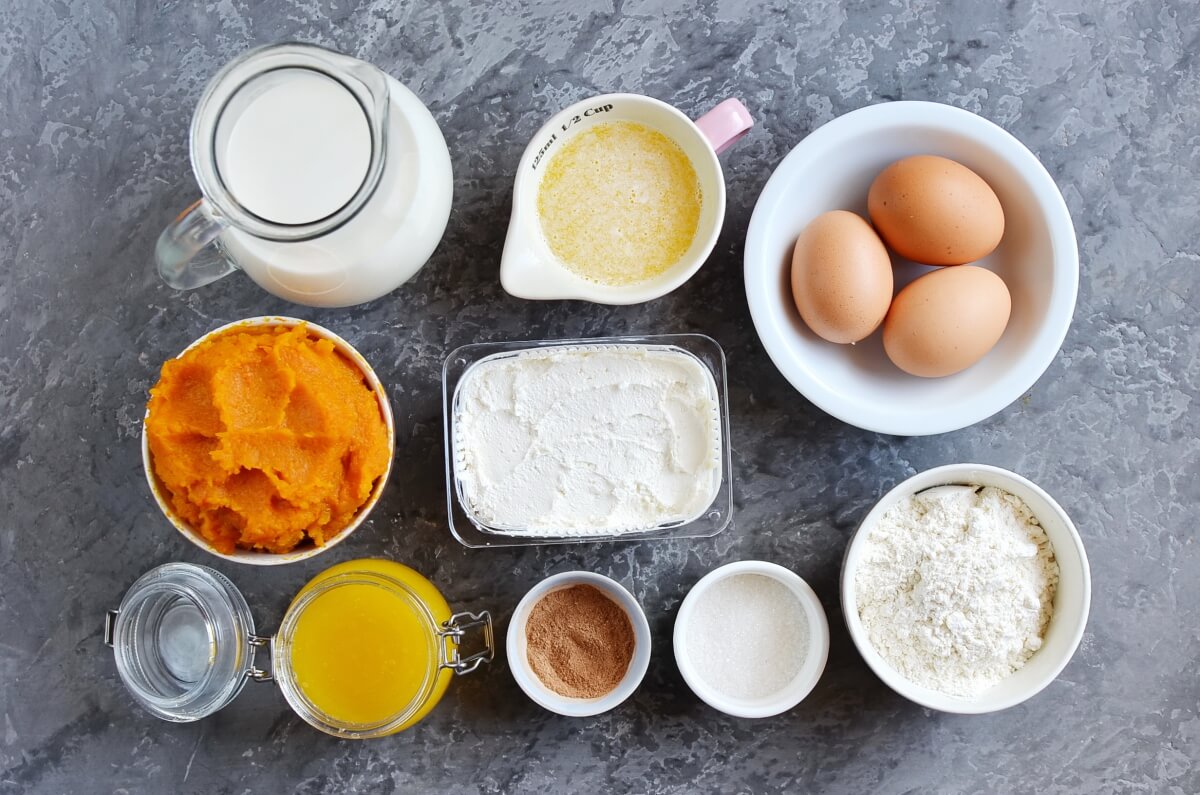 Steps to make Pumpkin Cheesecake Crêpes
Mix dry ingredients

1

Combine eggs, sugar and pumpkin

2

Make crepe batter

3

Chill

60

Make filling

2

Cook crepes

30

Brush the bottom of a nonstick 8 inch skillet with a little of the remaining melted butter. Place the skillet on medium heat until hot. Pour a ¼ cup of the batter into the skillet. Tilt the skillet in all directions to evenly coat the bottom with batter. Cook for 2 minutes or until the underside is lightly golden. Loosen the edge of the crêpe with a spatula. Flip the crêpe and cook on the other side for 30 seconds. Transfer to a plate and stack them between parchment in a warm oven (200°F). Repeat until all of the batter is used.

Assemble crepes

10

Serve