1 lb raw

Chestnuts

in shell
Oven Roasted Chestnuts
In this recipe, I'm going to tell you how I make Oven Roasted Chestnuts. These roasted chestnuts are so easy to make. They smell absolutely amazing when they are cooking and they are a quintessential Thanksgiving and Christmas ingredient – especially for vegans!
You only need two ingredients to make these chestnuts, but you will need some additional equipment: a serrated bread knife, a cutting board, a saucepan, a mesh strainer, a slotted spoon and a baking sheet. Start by … And my top tip? Peel the chestnuts while they are still hot – it's almost impossible to peel a cold chestnut!
To make this Oven Roasted Chestnuts, you will need the following ingredients: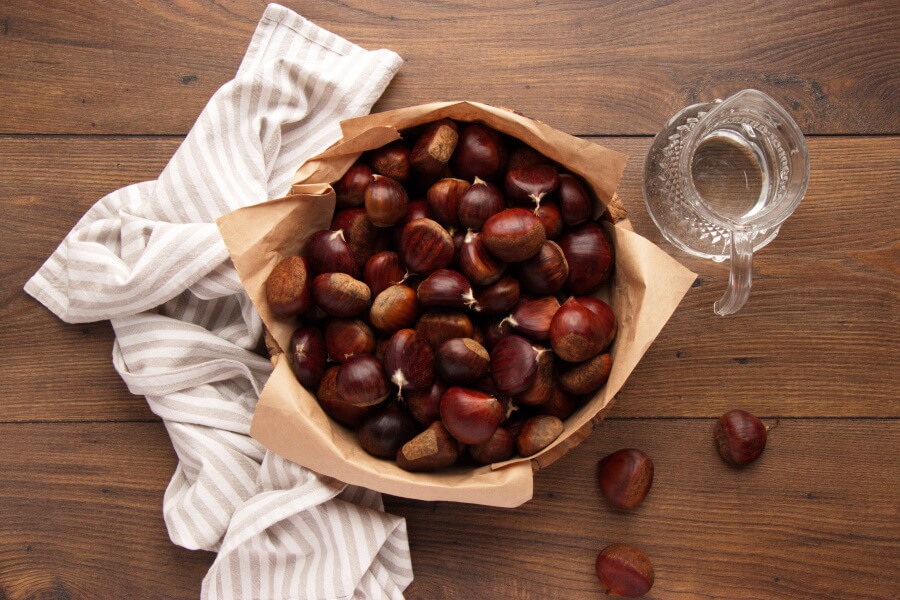 So, how do you make Oven Roasted Chestnuts?
Steps to make Oven Roasted Chestnuts
Heat the oven

5

Preheat the oven to 425 °F.

Prepare the chestnuts

10

Simmer chestnuts

2

Drain the water

2

Roast

15

Steam

15

Peel

10

Serve