500g

Shortcake biscuits

plus 3 crushed

1 tbsp

Vanilla bean paste

1 tbsp

Orange blossom water

125g

Icing sugar

plus 2 tbsp
Strawberry Shortcake Slice
This Strawberry Shortcake Slice cake is a fresh and light layered cake. With layers of shortcake biscuits, double whipped cream mix and fresh strawberries and refrigerated overnight to set.
Decorate your cake as you wish with the stunning colors and textures from just a few ingredients. This cake also serves up a whopping 14 servings which is great if you're looking to feed a few people with just one dessert!
To make Strawberry Shortcake Slice, you will need the following ingredients: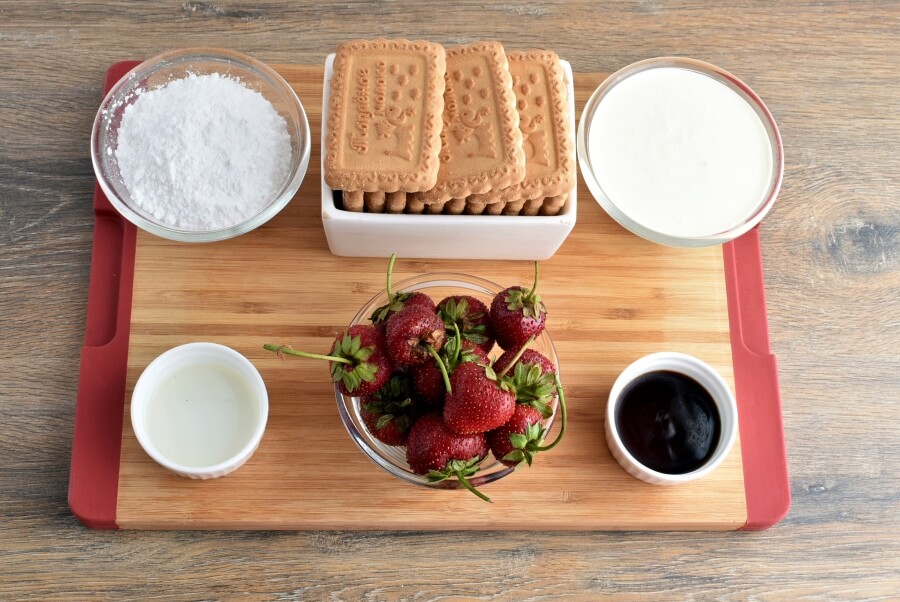 So, how to make Strawberry Shortcake Slice?
Steps to make Strawberry Shortcake Slice
Prepare baking tin

2

Combine cream mixture

3

Layer cake

5

Place a layer of biscuits at the base of the cake tin and then spoon a 1cm layer of the cream mixture on top. Place strawberry slices over the cream and continue creating biscuit-cream-strawberry layers until the cake tin is full. Finish with a topping of biscuits and leave some strawberry slices for serving.

Chill

12h

Remove from refrigerator and decorate

5

Remove from the refrigerator and flip the cake over onto a serving plate. For topping, whip the remaining 100ml cream and 1 tablespoon icing sugar in a bowl and then swirl dollops over the top of the cake. Scatter strawberry slices and sprinkle icing sugar over them. Decorate with biscuit crumbs between the strawberries.

Serve