For cookies:

2¼ cups

All-purpose flour

1 cup (2 sticks)

Butter

softened

1½ cups

Pecans

toasted, chopped

For maple glaze

¾ cup

Pecans

toasted, finely chopped
Sweet Potato Cookies with Maple Glaze
These Sweet Potato Cookies with Maple Glaze are so yummy – I love them and I know you will too! Yes, sweet potato sounds like a weird ingredient to add to cookies, but it really works! The best thing about these cookies is the maple glaze on top.
To make these cookies, start by whisking flour, baking soda, cinnamon, salt, and nutmeg.
Separately, beat butter and sugar together until light and fluffy. Add in sweet potato, egg, and vanilla and beat before adding dry ingredients and mixing until just combined. Stir in chopped pecans. Bake for 10 minutes until golden and just set. As the cookies bake, make a glaze by mixing powdered sugar, syrup, milk, and pinch of salt. Drizzle the glaze over the cookies and sprinkle with chopped pecans.
To make Sweet Potato Cookies with Maple Glaze, you will need the following ingredients: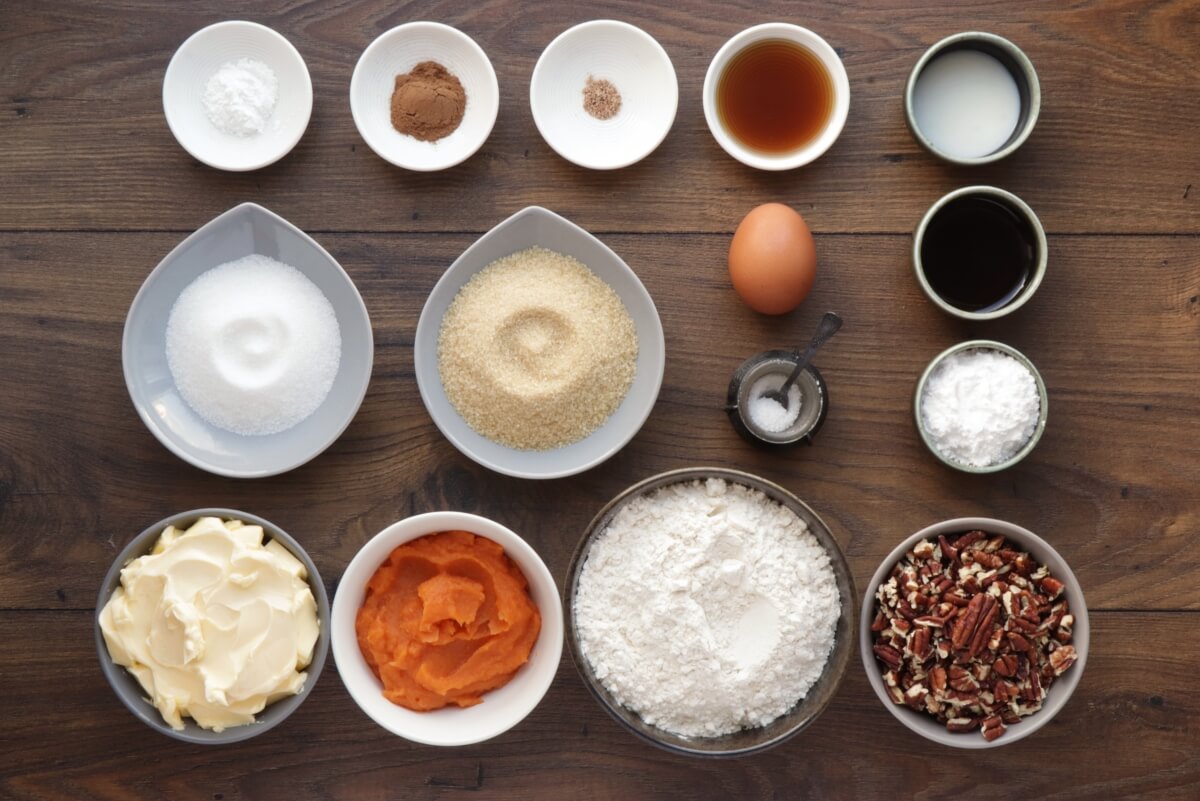 Steps to make Sweet Potato Cookies with Maple Glaze
Heat oven and set baking sheets aside

Mix dry ingredients

1

Mix wet ingredients

5

Combine wet and dry ingredients and add pecans

2

Bake

12

Make glaze

2

Glaze cookies

5

Serve

3