2

Tangerines

medium or 1 navel orange
Tangerine Tossed Salad
This quick and simple Tangerine Tossed Salad is so good and I bet you'll soon be adding this to your list of most popular salad choices.
A heavenly medley of tangerine segments tossed with caramelized almond slices, crunchy lettuce and green onions in a cider vinegar with olive oil, salt and pepper. Enjoy this fresh salad on its own or partner it with a lean fillet steak and red wine.
To make Tangerine Tossed Salad, you will need the following ingredients: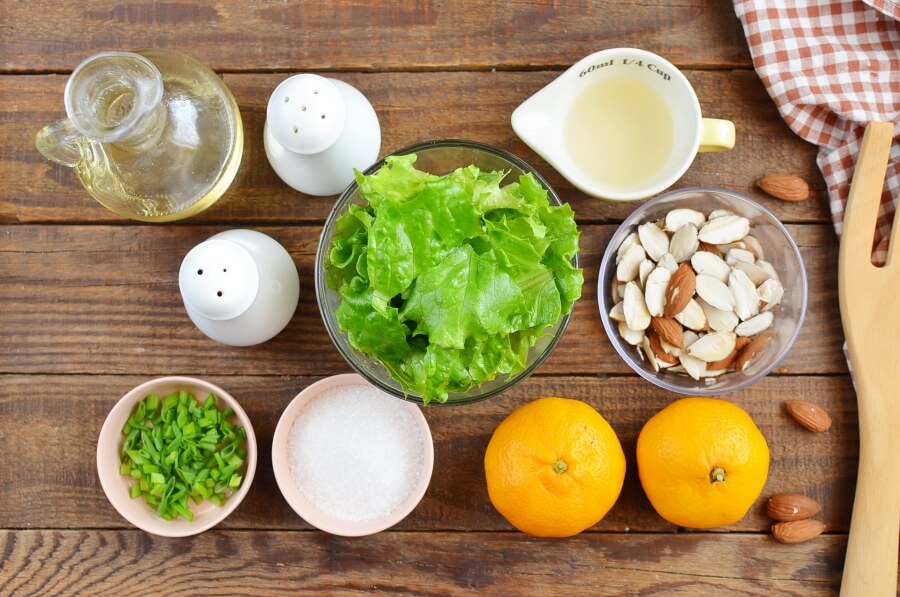 So, how to make Tangerine Tossed Salad?
Steps to make Tangerine Tossed Salad
Caramelize almonds

25

Peel tangerines

5

Combine salad ingredients

3

Prepare dressing

2

Serve

1