1

Yellow onions

medium, chopped

2 ½ cups

Oat Milk

or any non-dairy milk

½ tsp

Black pepper

or to taste

Optional toppings:
Vegan Baked Potato Soup
Looking for the best Vegan Baked Potato Soup recipe? You just found it! This simple one-pot soup is about to be my new weeknight staple. Easy, quick, flavorful, and so delicious! Serve each steaming bowl of potato soup with vegan cheese, bacon, and sliced green onions. Perfect!
To make this soup, melt the butter first, then add the onions and sauté until soft and translucent. Then add the garlic, dried sage, and smoked paprika and cook until fragrant. Add in the flour and cook, stirring, for 1 minute. Gently pour in the vegetable stock and oat milk while whisking until the flour has dissolved. Finally, add in the potatoes, salt and black pepper. Simmer until the soup becomes creamy and the potatoes are tender. Optional: Use an immersion blender to make a smoother texture. Serve hot with your favorite toppings. Enjoy!
To make the Vegan Baked Potato Soup, you will need the following ingredients: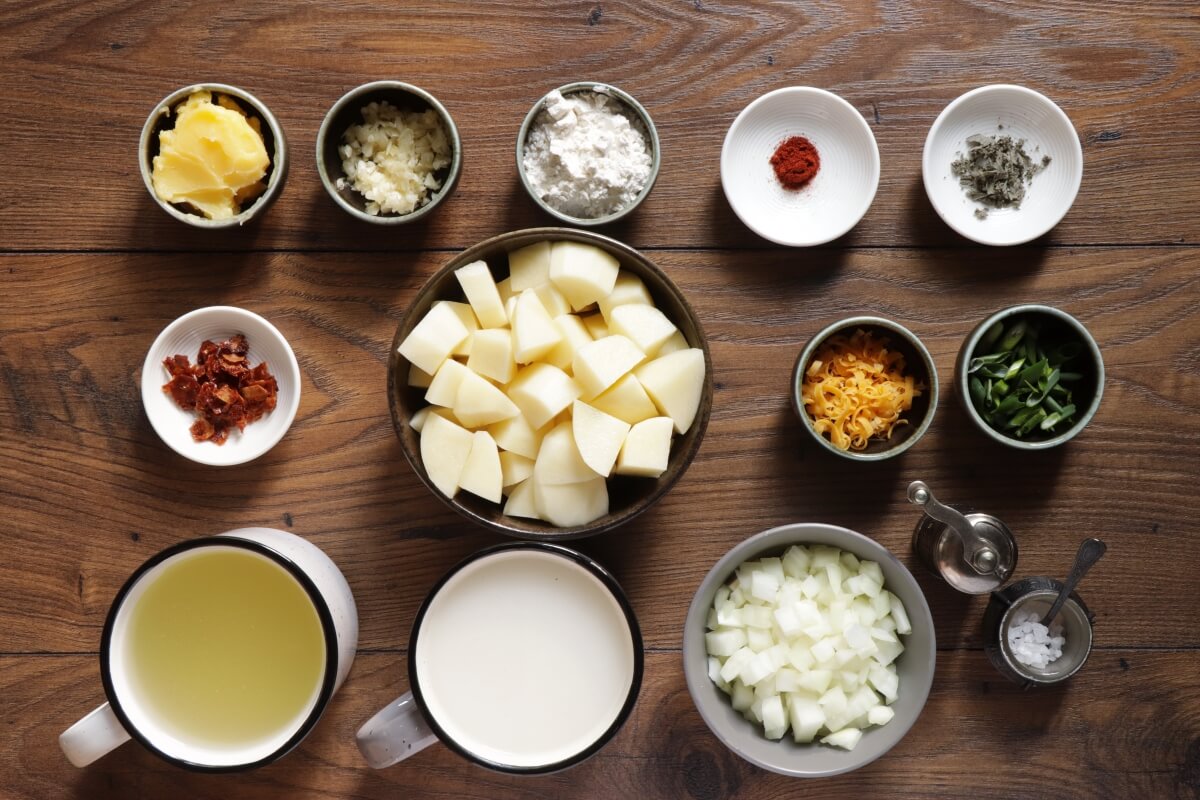 Steps to make Vegan Baked Potato Soup
Sauté onions

5

Add garlic, sage, and paprika

2

Add flour

1

Add stock and oat milk

1

Add potatoes, salt and pepper

1

Simmer

20

Blend

1

Serve