for the porridge

for the topping
Apple Raisin Casserole
I don't know about you, but when I think of casserole, I think of a savory dish. However, this Apple Raisin Casserole actually makes a great dessert! I can't think of a more unbeatable flavor combination than apple, raisin and cinnamon, can you? 
To make this, I start by slicing apples very thinly. Then I make a type of porridge by heating milk with butter, sugar, vanilla extract, and cream of wheat. I then add egg whites, yolks and cream and stir through half the apples. I arrange the rest of the apples on top and bake in the oven. Yum! 
To make my Apple Raisin Casserole, you will need the following ingredients: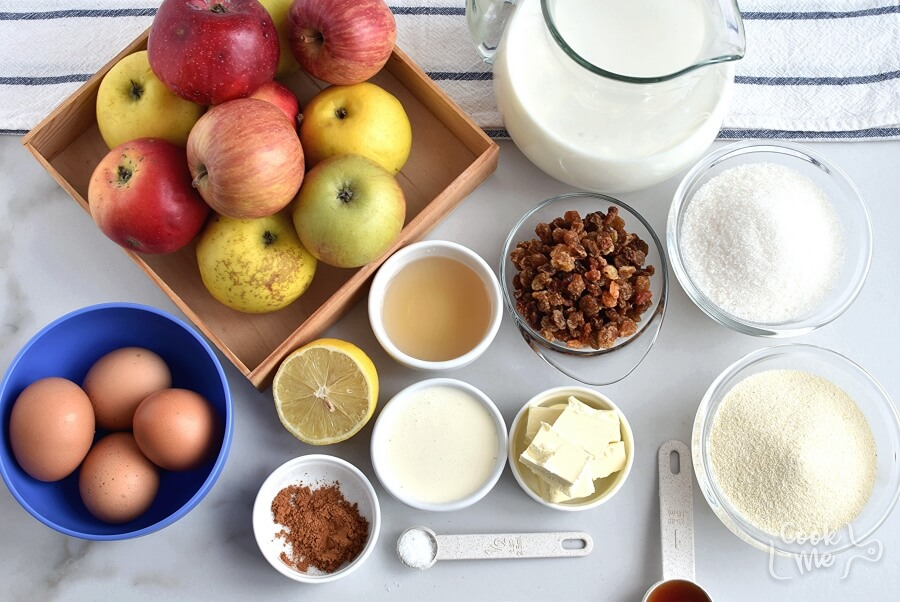 So, how do you make Apple Raisin Casserole?
Steps to make Apple Raisin Casserole
Heat the oven and prepare a casserole dish

5

Prepare the apples

3

Mix apple slices with white wine, lemon juice, sugar and raisins

2

Make the porridge

5

Incorporate egg whites, yolks and cream

3

Add apples to porridge

2

Bake

40

Serve