1 package

Frozen puff pastry

thawed

3

Pears

peeled, cored and halved

6 oz

Brie

rind intact, cut into 6 chunks

Egg wash:
Baked Pears in Puff Pastry
I adore these cute Baked Pears in Puff Pastry! They feature mouthwatering brie and almond stuffing, sweet pears, and light and flaky layers of puff pastry. They are a delicious mix of sweet and savory. For this recipe, I call for store-bought puff pastry sheets, which make the recipe a breeze to make. If you are feeling fancy, though, make the puff pastry from scratch. One of my favorite recipes is our quick puff pastry dough, and that recipe is also worth a look. 
And the pears! I start making these by preparing the brie and almond stuffing. Next, using a knife, I cut out the pear-shaped cases from the pastry slightly larger than the pear and lay the stuffed pears in the center. Use the remaining dough to cut out leaves for decoration. Finally, brush the pastry with the egg wash and bake until golden brown. Simple and delicious!
To make the Baked Pears in Puff Pastry, you will need the following ingredients: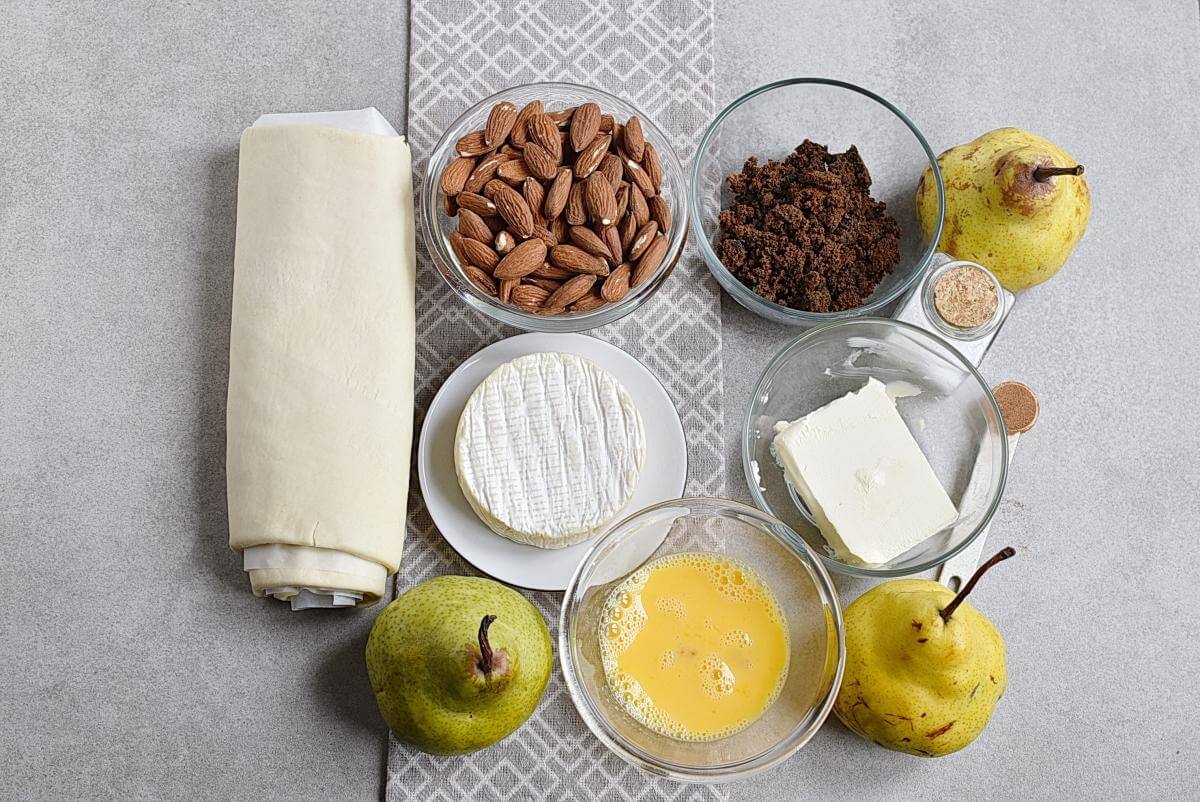 Steps to make Baked Pears in Puff Pastry
Heat oven

5

Preheat the oven to 400 ˚F.

Toast almonds

5

Make stuffing

2

Prepare pastry

3

Fill pears

3

Brush with egg wash

2

Bake

25

Serve