The Best Salmon Deviled Eggs
Stop what you're doing right now. I'm about to share the recipe for The Best Salmon Deviled Eggs. These delicious appetizers will go down a treat at your next party. If you're not a fan of salmon, feel free to use something else like chicken fillet, ham, cheese, mushrooms, caviar or tinned fish.
To make these deviled eggs, start by boiling and halving eggs. Scoop out the egg yolks and combine them with dill and yogurt. Season to taste. Add herbs and transfer to a piping bag with a decorative nozzle. Pipe the mixture into the spaces vacated by the yolks. Take strips of the salmon and roll them into a rose shape. Place the fish on each egg half and garnish with dill and slices of green olive.
To make these The Best Salmon Deviled Eggs, you will need the following ingredients: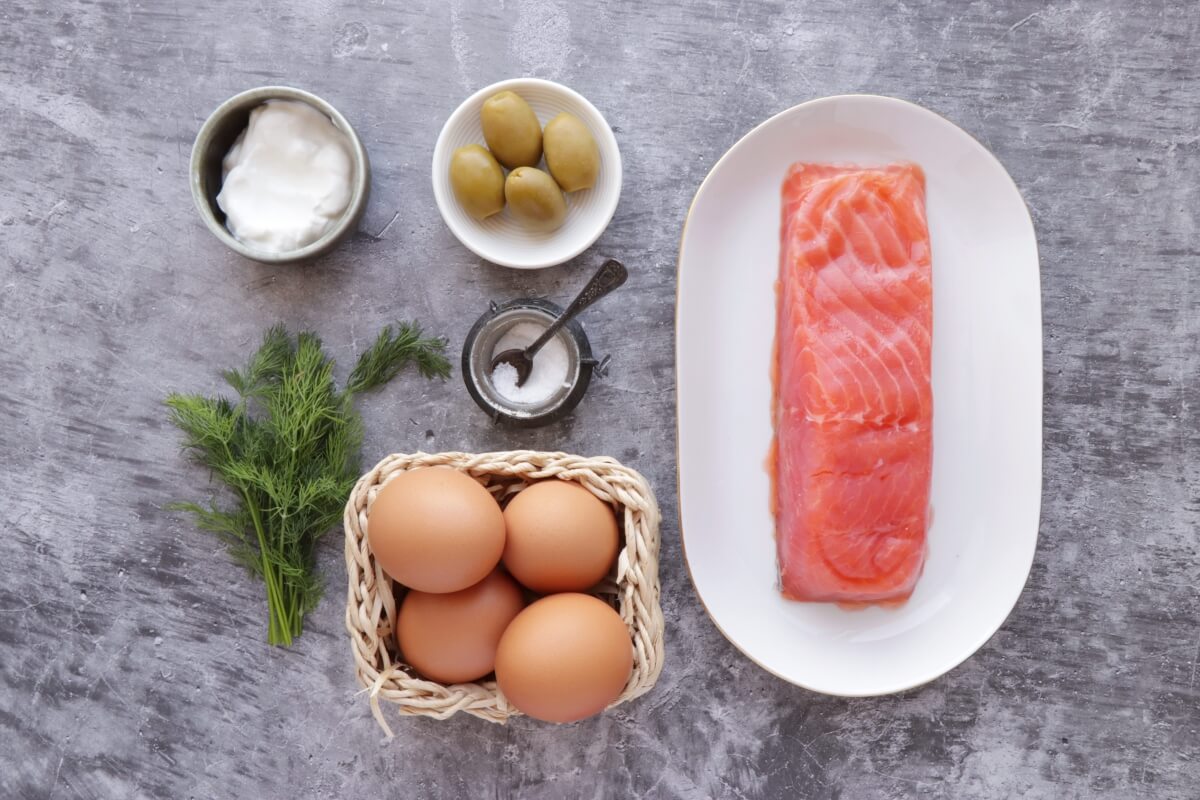 Steps to make The Best Salmon Deviled Eggs
Boil eggs

7

Half eggs and remove yolk

2

Mix yolks with yogurt and herbs

1

Transfer filling to a piping bag

1

Fill eggs

2

Make salmon decoration

2

Serve