14 oz

All-purpose flour

or 400g, 3 1/5 cups
Fluffy Butternut Squash Rolls
Fluffy Butternut Squash Rolls are one of my family's favorite bread recipes that I make! They are delicious for breakfast with butter and jam or they are great for lunch with leftover turkey. I always make a batch of these at Christmas and Thanksgiving to have before the meal. My guests always love them. I love making them too because they are cooked in a pan rather than taking up space in the oven when there are lots of other things being cooked in the oven!
And they are simple to make too. Start by cooking the butternut squash and mashing it in a large bowl. Add egg, sugar, salt, and yeast, flour and oil to make a smooth dough. Knead the dough and leave to rise. Knead it again once it has risen and divide into equally sized pieces. Make an indentation in each roll and transfer sesame seeds to the indentation. Cook in a pan and serve! Enjoy!
To make Fluffy Butternut Squash Rolls, you will need the following ingredients: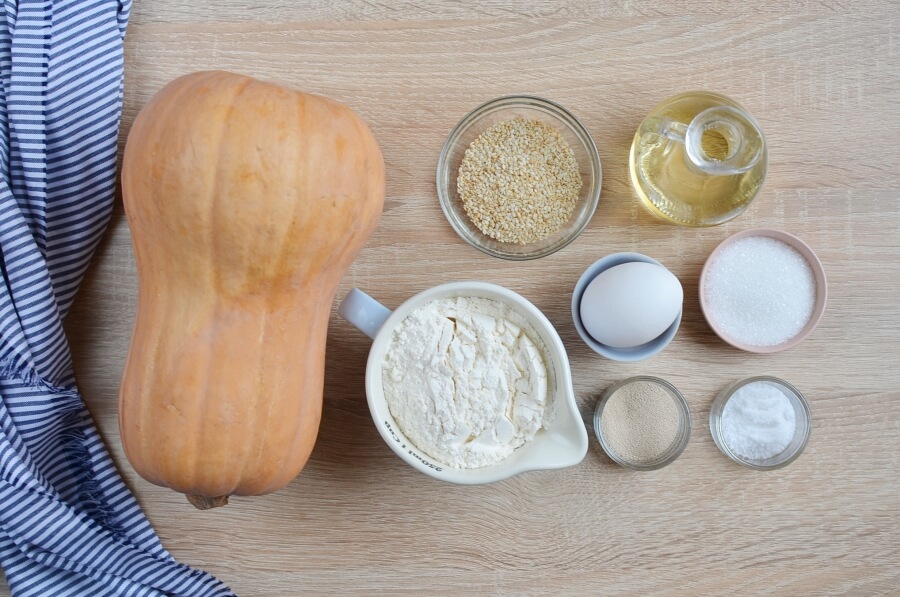 So, how to make Fluffy Butternut Squash Rolls?
Steps to make Fluffy Butternut Squash Rolls
Prepare the butternut squash

10

Steam the squash

15

Mash the squash

3

Make the dough

3

Add flour and oil and knead

10

Let the dough rise

1h

Knead again

5

Divide the dough

30

Make an indentation in each roll

3

Place sesame seeds in each indentation

3

Cook the rolls

30

Serve