For dough:

For filling:

For egg glaze:

For dusting:
The Best Braided Cinnamon Buns
This recipe makes The Best Braided Cinnamon Buns ever and you must add it to your holiday baking plan immediately!!! Joking, I don't limit these buns to Christmas – I have been known to bake them at any time of year! 
To make these delicious cinnamon buns, start by making the dough. Shape the dough into a ball and place in a bowl. Cover and leave until it doubles in size. Roll out the dough into a large rectangle and add cinnamon filling. Cut the dough into 12 strips and cut these into 3. Plait each of the strips and roll up to make 12 knots.
To make The Best Braided Cinnamon Buns, you will need the following ingredients: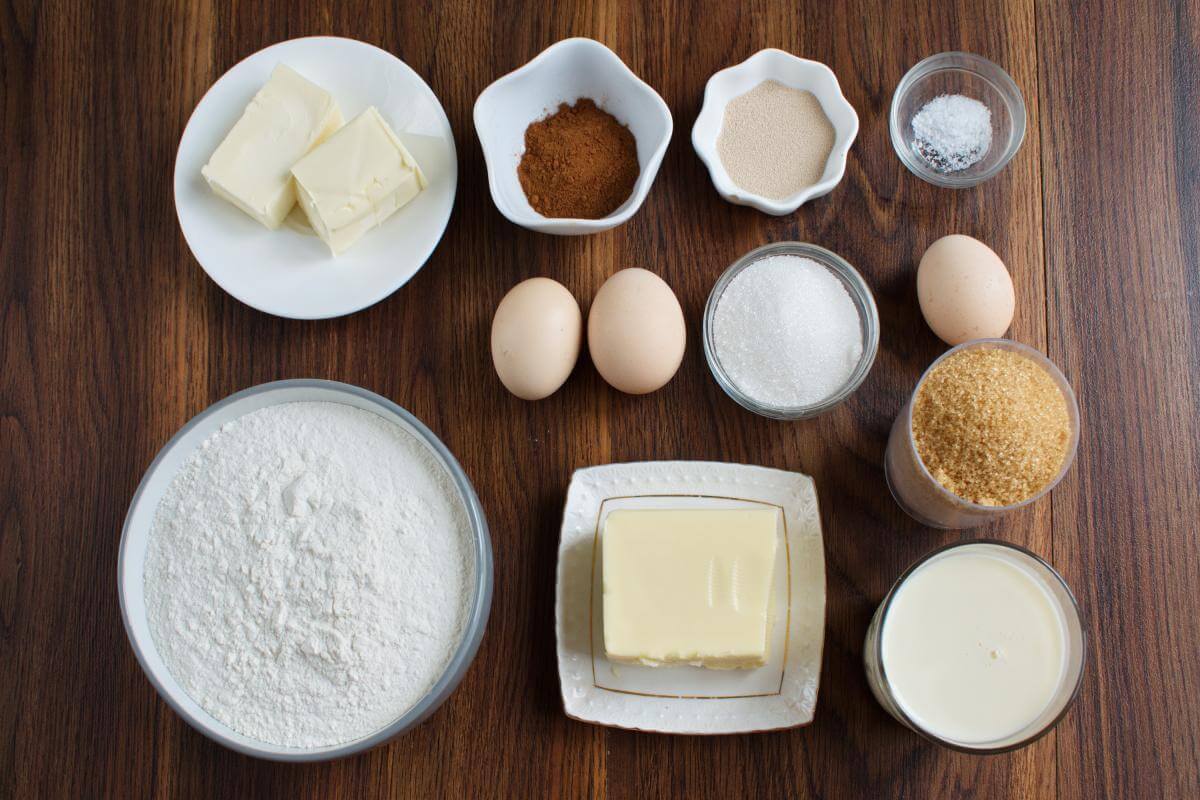 Steps to make The Best Braided Cinnamon Buns
Make dough

2

Mix

15

Leave to rise

60

Roll dough

2

Make filling

1

Top dough with filling

2

Fold dough

5

Braid dough

15

Roll up and leave braids to rise

30

Heat oven

Preheat the oven to 390 °F/ 200 °С.

Make egg glaze

1

Bake

20

Dust

1

Serve