For rolls:

2¾ cups

All-purpose flour

For filling:

¼ cup ½ stick

Unsalted butter

softened to room temperature

For glaze:
Quick 45 Minute Cinnamon Rolls
I am always on the lookout for shortcut recipes in the kitchen! These Quick 45 Minute Cinnamon Rolls are just that – amazing cinnamon rolls in half the usual time! I use a method I call quick rise for these rolls. I turn on the oven and allow it to warm up. Next I turn off the oven and I cover the rolls with foil and place them in the oven for 20 minutes as it cools down.
Start by making the dough for the cinnamon rolls. Roll the dough out to a rectangle and top with softened butter and cinnamon sugar. Roll the dough into a log and chop into 9 even pieces. Once the dough has risen, I bake them in the oven. When the cinnamon rolls are still warm, I drizzle them with a sugar glaze. Enjoy these slightly warm with strong coffee!
To make Quick 45 Minute Cinnamon Rolls, you will need the following ingredients: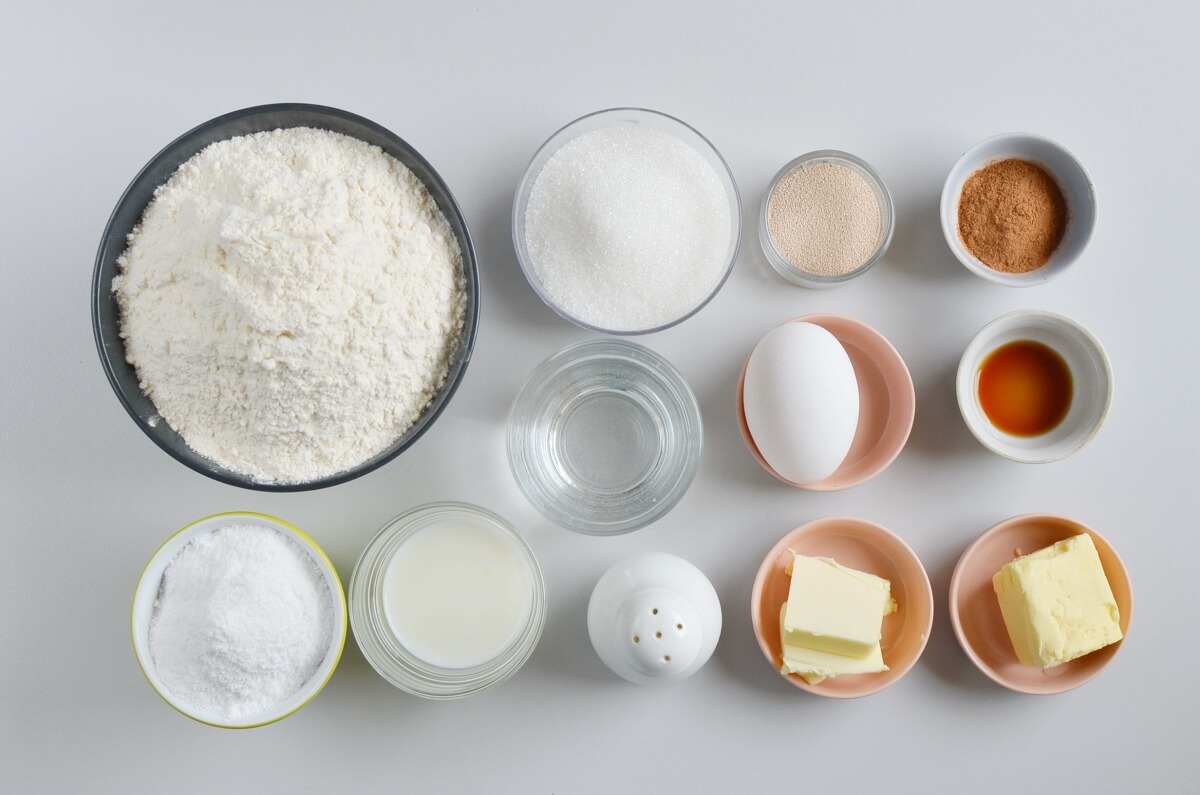 Steps to make Quick 45 Minute Cinnamon Rolls
Mix dry ingredients

1

Melt butter

1

Pour wet ingredients into dry

5

Knead dough

4

Heat oven

1

Preheat the oven to 390 °F.

Roll out dough

5

Add filling to rolls

1

Shape into rolls

3

Quick rise rolls

20

Bake

20

Make the glaze

1

Glaze the cinnamon rolls

2

Serve

1